Pat Utomi Endorses Buhari
Featured, Latest News, Nigeria 2015 Election
Friday, March 20th, 2015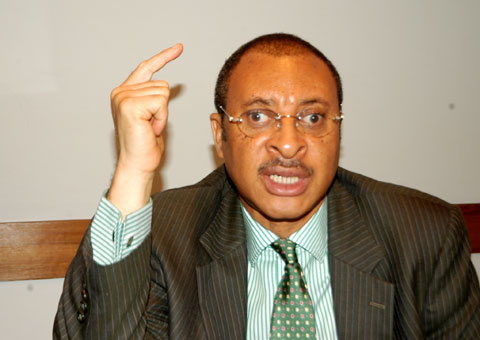 As the endorsements of political office seekers continue ahead of the coming general elections, a newly unveiled Pan Igbo Group, Igboekulie, that has the backing of former Presidential candidate, Professor Pat Utomi has thrown its weight behind Presidential candidate of All Progressives Congress (APC), Retired General Muhammadu Buhari.
Presiding over the event which took place in Ikeja as Chairman, Prof Utomi said the endorsement was informed by the track records of General Buhari as someone who is opposed to corruption of any form, which has contributed immensely to the present problems of the country.
Prof Utomi told Igbo natives at the forum sought to use the platform to provide to restore the Igbo race to its place of pride.
President of Igboekulie, Prince Ben Onuora, explained that the group was established with the clear motive of protecting the interests of Igbos in all sectors that affect their everyday life.
The Igboekulie President urged all Igbo group to vote en-masse for General Buhari on the ground of moral credentials and the APC, for major visible performances recorded in some states of the federation.
Please follow and like us:
Short URL: http://www.africanexaminer.com/?p=22828