Reps Begin Fresh Probe of Sales Of NITEL, MTEL
Business, Latest News
Thursday, December 3rd, 2015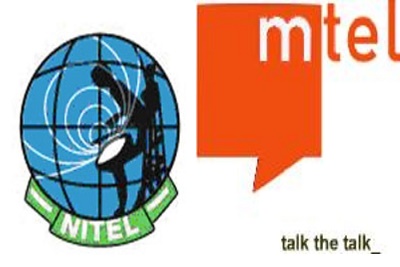 Ayodele Afolabi, Abuja
The House of Representatives on Thursday revisited the PENTASCOPE investigation of the 7th Assembly on the sales of NITEL and MTEL to a private investor, NATCOM  as it mandated its committee on Telecommunications to conduct a comprehensive investigation into the sale.
This followed a motion on the need for further scrutiny of the sale sponsored by Rep Henry Nwawuba (PDP Imo) in which he called for a thorough investigation into the sale of the Nigerian Telecommunications Ltd, a truth he believed will set the country free.
In his lead debate on the motion, the sponsor of the motion alleged under-valuation of the two companies prior to their sales which put the sales price at $242.3 million to a foreign investor NATCOM.
Taking into consideration the huge revenue potentials of the communications sector, especially with Nigeria's huge population of over 170 million and also the sector's employment opportunities, the lawmaker stressed the need to resolve issues surrounding the sales and takeover of NITEL and MTEL by NATCOM.
Contributors to the motion including the Minority Leader Rep Leo Ogor (PDP Delta), Aminu Shehu Shagari (APC Sokoto), Ossai Nicholas Ossai (PDP Delta) and Simeon Arabor all touched on the security implications of unbundling NITEL and MTEL to a foreign investor who will have complete access to satellite communications in the country,
In his contribution,  Rep Arabo as expressed conviction that the same sold Nitel facilities are being  put into acts inimical to nigeria's security.
Please follow and like us:
Short URL: http://www.africanexaminer.com/?p=28193