Rivers APC Raises Alarm Over PDP Fresh Plot Against Peterside
Latest News, News, News From The State, Nigeria 2015 Election, Politics
Tuesday, March 10th, 2015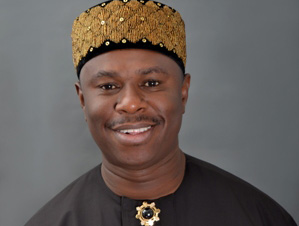 The Greater Together Campaign Organisation, GTCO, has raised fresh alarm of what it said are impending new waves of killing and other forms of politically-motivated violence hatched by the Peoples Democratic Party, PDP, to target its governorship candidate, Dr. Dakuku Adol Peterside, its other candidates, the leadership of APC and the party's supporters in Rivers State. The campaign organisation is therefore, warning that any fresh armed banditry against Dr. Peterside or any APC supporter in Rivers State would spell doom for the electoral process in the state and Nigeria at large.
In a statement on Tuesday signed by its Director of Communications, Mrs. Ibim Semenitari, the campaign organisation which is pushing the governorship of Dr. Peterside, explained that by nature, and its history, PDP is violent and lawless, with no regard for institutions of state designated to keep law and order.
"This nest of killers", in the words of Nobel Laureate, Prof. Wole Soyinka, like the crocodile, it regretted, sheds tears when killing, saying that the party's recent allegation that the APC and the Rivers State Government had plans to implicate President Goodluck Jonathan and Mr. Ezebuwon Nyesom Wike in fictitious crimes, an allegation in itself treasonable, and eliminate some of its members, was more of a prelude to upcoming attacks on APC members.
"We perceive them to be very strong indicators of PDP's plot to embark on massive attack of APC candidates, including Dr. Peterside", the GTCO asserted.
"PDP in Rivers State, aware that it has no chances against the APC at the March 28 and April 11 elections, respectively, has resolved to unleash mayhem, rounds of violent attacks and possible elimination of APC members and supporters in Rivers State.
"Part of this sinister plot by PDP is to attack Dr. Peterside and credit the attack to internal disputes between the candidate and his running mate, Hon. Asita Okorie Asita. PDP did so recently at Okrika. Even though PDP knows that the Dr. Peterside campaign family is united and cohesive, it will insist that their attack was master-minded by Hon. Asita.
"This ploy would be to divert the attention of security agencies and the public and present Dr. Peterside as a weakling not in total charge of matters in his campaign organisation. But since to be forewarned is to be forearmed, APC will hold PDP responsible for any attack on Dr. Peterside and his supporters, especially as it becomes more obvious that Rivers people have rejected them and their governorship candidate, a man linked with secret society and violence.
"Rivers people have long resolved that under no pretence or circumstance would their state come under the leadership of any Ogboni or cult disciple, or indeed, any man associated with the dark world. As a Christian state, Rivers citizens and residents, will not mortgage their today and the tomorrow of their children for ephemeral lucre.
"Wike and PDP represent the avoidable dark side of Rivers history. They represent everything but civility and godly. Rivers people should be wary of them and avoid them like the Ebola epidemic. A vote for Wike is a vote for darkness. A vote for Wike is a vote for bloodshed and insecurity. A vote for PDP is a vote for the return of insecurity, invitation to cult wars and daily loss of lives.
"PDP and Wike have nothing to offer Rivers State except bloodshed, corruption and deceit. Let them know that their satanic and unbridled thirst for blood have been discovered which shows that the party has become not only "a nest of killers" but a coven of vipers eager to feed on others' blood. Let security agencies watch PDP, Wike and their fanatics closely as they are capable of doing any sort of mischief without a blink of the eye." The statement stated.
Please follow and like us:
Short URL: http://www.africanexaminer.com/?p=22629