Rivers: Ex-Council Boss Berates Wike Over Soku Oil Wells
Featured, Latest News, News
Thursday, September 17th, 2015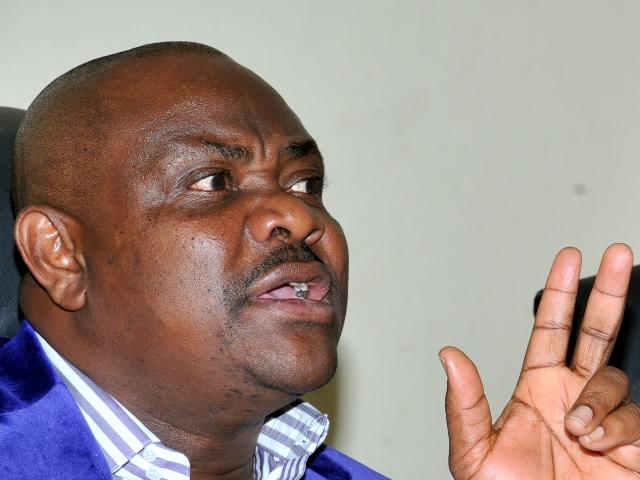 BALTIMORE, MD (AFRICAN EXAMINER)  – The former Chairman of the Caretaker Committee of Akuku Toru Local Government Council, Mr. Otiasah Christian has berated Governor Nyesome Wike for planning to battle the Revenue Mobilization Allocation and Fiscal Commission over some oil wells in the state, describing it as deceitful, selfish and unpatriotic to Rivers state.
Speaking to newsmen in PortHarcourt, the former Chairman queried why the governor is threatening the commission.

He said when the former governor Rt. Hon. Chibuike Amaechi was shouting to the sky about the ceding of Kalabari oil communities to Bayelsa state during the administration of Jonathan, Wike supported the ceding because of selfish reasons and the naked lust for power.

"I advise Governor Wike to have the fear of God and be lavish with the truth of his intentions about the Soku oil wells. His intentions has remained that of denial. From Wike's actions and body language,the only manifest intentions he has and he has always pursued is to balkanize the kalabaris as to plung us into political obscurity,economic oblivion and annihilation,as I find him lacking in sincere intentions,courage,morality and requisite determination to genuinely pursue the oil wells from where his predecessor Rt. Hon. Chibuike Amaechi stopped,"he said.

The former council boss urged Rivers people not to believe the governor as he is ernestly unpatriotic.

"Rivers people should realize that the totality of the Soku oil well issues involves Akuku Toru, Abua/Odual, Ahoada West and Ogba Egbema Ndoni LGAs; and should these territories be ceded, the governor should be held responsible."

Otiasah said that the hallmark of a leader and statesman is to always say the truth and call a spade a spade particularly on issues bothering his people.

"Wike had gotten power he can now tell the truth. I expect him to send an official protest against the appointment of Surveyor Audu from Bayelsa state as the federal Surveyor General by former President Goodluck Jonathan, few days to his exit from office,to actualize and validate the ill-fated Administrative map; having sacked the former Surveyor General for refusal to do his bidding", he stated.
Please follow and like us:
Short URL: http://www.africanexaminer.com/?p=25744