Salaries: Bankrupt Governors Get Relief As Buhari Approves Funds For All States
Featured, Latest News, News From The State
Tuesday, July 7th, 2015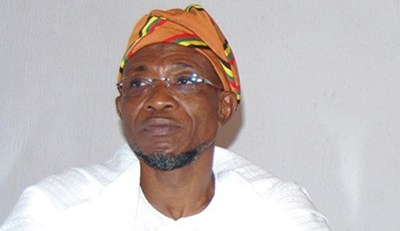 By Ganiyu Nasirudeen – Relief has finally come the way of about 18 States, currently burdened with backlog of unpaid salaries to their public servants, just as President Muhammadu Buhari has approved and directed the release of the sum of N400 Billion intervention fund as well as the Central Bank of Nigeria (CBN) expressing willingness to assist the affected States to restructure their loans.
The measure also included the release of another N300 billion – soft loan for the concerned States to access, so as to pay the salaries and pension arrears.
As demanded by the Governors' Forum in its first meeting with Mr. President about two weeks ago, the sum of $2.1 billion sources indicated was likely to be accessed from the recent Liquefied Natural Gas taxes remitted into the Federation account.
Already, the Debt Management Office (DMO), said the total of loans borrowed by the States stands at N660 Billion.
On his part, the CBN Governor, Godwin Emefiele Monday during an extra-ordinary meeting of the Federation account allocation, disclosed that the Federal government was worried about challenge of unpaid salaries.
He noted that the challenge was attributed to huge debts, some of the States were owing. He noted that the inability of most states to pay salaries was due to the huge debt.
Speaking on the reason for the salary crisis, the CBN Boss exposed that most states obtain short term loans for long term projects as well as servicing their monthly obligations to the "banks hampers cash flows, thus restricting them from payment of salaries"
The CBN Governor who equally informed that the apex bank was willing to assist such states in restructuring the loans owed the commercial banks, directed willing states to submit the list of their loan obligations and other indebtedness to it on or before July 8, this year, so as to facilitate the restructuring of their loan to a long term.
According to Emefiele, the step taken by the CBN was concessionary rates to the interested states, indicating that the Bank would schedule a meeting with the states after receiving the required data.
While promising the process was expected to be completed before next week, he charged the benefitting Governors to address the urgent needs, majorly payment of the workers' salaries and pension for the retirees.
Please follow and like us:
Short URL: http://www.africanexaminer.com/?p=24332