Sanomi Emerges Top In 'Choiseul' Young African Entrepreneur Ranking
African News, Featured, Latest News, News
Wednesday, October 1st, 2014
Young Nigerian Entrepreneur, Igho Charles Sanomi has emerged top in the famous Choiseul Institute for International Politics and Geo-Economics latest ranking of the top 100 young African economic leaders.
The annual independent ranking otherwise called 'Choiseul Africa 100' captures young African leaders with the maximum age of 40, with outstanding record of economic development in the continent.
The criteria used by the Institute included image and reputation; background and skills; power and function; influence and networks as well as potentials and leadership. The summation of scores under each of the criterium determine the final result – ranking.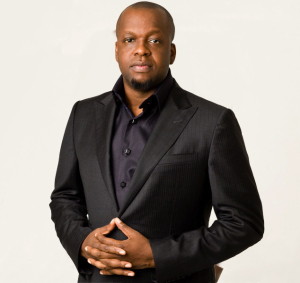 The winner, Sanomi when informed about the ranking said it was a graet honour to be ranked among the best – "such esteemed colleagues around the continent". He noted everyone had roles to play in the transformation of Africa in the future.
Nevertheless, the first Choiseul entrepreneur indicated he was pleased to do his  part in the economic development of the continent.
Sanomi, who is the Founder and Chief Executive Officer of the Taleveras Group, Nigeria was ranked among other whiz kids, including Muhammed Dewji; METL, Tanzania; Hisham El khazindar, Citadel Capital, Egypt; Isabel Dos santos, United International Holding and Tidjane Dema, Google Senegal.
Others are: Nomkhita Nqweni, ABSA Captial, South Africa; Mehdi Tazi, Saham Assurance Morocco, Morrocco; Marlon Chigwende, The Carlyle Group, Zimbabwe; Ashish Thakkar, Mara Group, Uganda; and Janine Diagou Wodie, NSIA Bank, Cote D'Ivoire.
The current young African King is also the Founder and Chairman, Dickens Sanomi, a Foundation in memory of his late father. The Foundation focuses on the development of the Nigerian child and package competitions aimed at encouraging literacy and artistic accomplishment.
Please follow and like us:
Short URL: http://www.africanexaminer.com/?p=18157