Saudi Arabia Affirms No Cause For Worry Over Visas To Nigerian Pilgrims
Ebola News, Featured, Latest News, World News
Tuesday, September 9th, 2014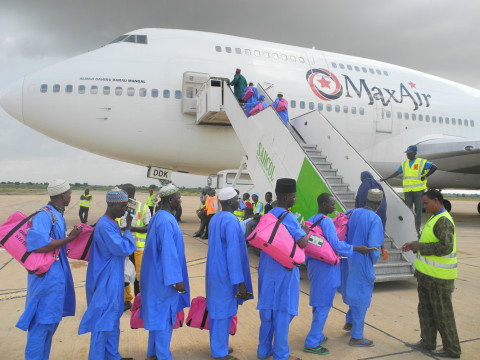 By Niyi Adeyi
The Saudi Arabia authorities have cleared the air on the confusion surrounding the fate of the pilgrims from some countries, for this year's Hajj exercise, confirming the Nigerians will be allowed entrance into the kingdom despite outbreak of Ebola Virus Disease (EVD) in the country.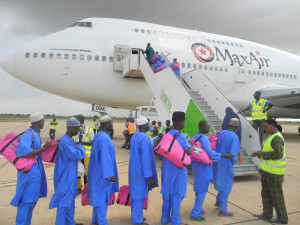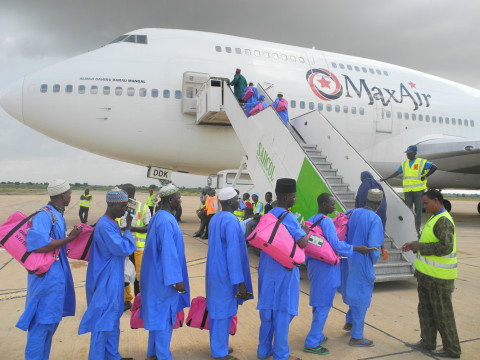 Still, pilgrims from Sierra Leon, Liberia and Guinea are not that lucky as they have been barred by the Arab nation, from performing the spiritual exercise owing to the alarming rate of the deadly virus in their countries.
The Saudi Deputy Health Minister, Mohammed Al-Khasheem, affirmed Tuesday that there was no cause for any worry, regarding Nigerians performing the annual pilgrimage. The nation's pilgrims have since last weekend being airlifted from different parts of the country.
Against the speculation on visas grant,  Al-Khasheem, disclosed "We have not stopped issuing hajj visas to Nigerians and we know that about 70,000 pilgrims come from the African country every year. The WHO knows the situation in Mina and Arafat during the hajj season and there is no need to worry about a few Ebola cases that have occurred in Nigeria."
The Minister however confirmed that the Saudi authorities  have taken precautionary measures to prevent outbreak of Ebola in the Middle East country while the Hajj rites last. Among the steps that have been taken against the spread of the virus he informed was constant touch of the kingdom with the World Health Organization (WHO) on the latest developments on EVD and other infectious diseases.
It would be recalled the oil rich nation repeated last week, its April 2014 resolve, not to grant visas for the 2014  pilgrims from some of the worst hit West African countries, which include: Sierra Leon, Liberia and Guinea. It equally gave exception to Nigeria in the announcement.
Ebola according to WHO has killed over 2000 people in the sub region since its outbreak in March this year.
Please follow and like us:
Short URL: http://www.africanexaminer.com/?p=17223