Senate Probes BPE Over $3bn loss in Power Sector Privatisation
Featured, Latest News, Uncategorized
Thursday, January 28th, 2016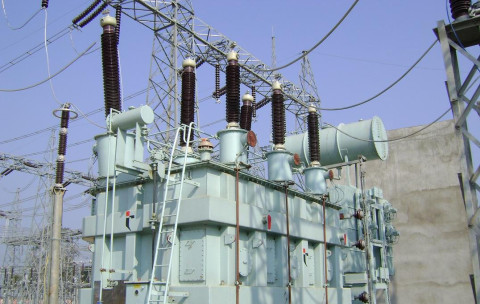 Ayodele Afolabi, Abuja
Senate has ordered fresh investigation into the sale of 10 National Integrated Power Projects (NIPP) by the Bureau For Public Enterprises (BPE), faulting it for selling them $3billion less than their actual worth.
This followed a three prayer motion moved by Senator Mohammed Hassan  (PDP  Yobe South), the senate directed its Committees on Power and Privatisation to look into the sales
In his remark, the President of the Senate, Bukola Saraki expressed displeasure at how a government agency would decide to wave $3billion, and sell the projects for $5 billion after an over $8 billion investment.
The Federal Government of Nigeria had before the privatization process, invested over $8.2 billion in the 10 power projects which were later sold for $5.8 billion in 2014.
Saraki therefore stressed that the Senate must set example with any agency of government that encourages revenue leakages especially at this time of dwindling revenues.
"The privatization of some of the companies must be properly investigated: you wonder: how does an agency, sitting somewhere, canon its own, write off over $3 billion without any referral to anybody.
He said: It is mind boggling: even if you are going to take a decision like that there must be some level of consultation and collective responsibility.
"We cannot be carrying out some of these investigations and not bring them to conclusion, we must bring them to conclusion and see that actions are taken.
"On this matter we must make an example, all these are our responsibilities and we must see some of these through, when we resume for plenary the report of the committee must be given priority".
He added that on the power project probe, the Senate Seemed to just be waking up to its responsibility and therefore urged all to take the investigation seriously and show more commitment.
While directing the committees to report back in four weeks, Saraki stressed that the alleged non-payment of tax by some of the companies in the power sector amounted to revenue leakages.
His words: "We have been talking about non-oil revenue and we talk about how there is need to ensure that taxes are paid but at the same time we are condoning agency of government that is not paying tax.
"Then we wonder why our tax to GDP ratio is very low: these are issues that we must make examples of. I hope that the committee will do its work properly to make sure that anybody who is breaking the law is dealt with.
"Anytime the law is broken, it is a slight on this institution because we make those laws, if we are in a society where there is such level of impunity we need to put things right and stop it.
"We must be able to not only bark but to also bite, so I hope that the committee on power and that of privatization will look into that".
Earlier, the Chairman of the Committee on Appropriation, Senator Danjuma Goje (APC Gombe Central while making contributions, said that the entire privatization process seems to be a failure.
He said that the idea was to inject the private sector to make power more stable but stressed with displeasure that that there was no difference between the pre-privatisation and post-privatisation era.
"Unfortunately, those who got the Discos and those who got   the Gencos are all crying: the consumers are also crying so everything seems to be wrong with the companies.
"Even if government is not going to revoke this thing, there is need to look at the entire process; why were the Gencos sold,were they sold on merit or man-know-man.
"We must thoroughly investigate the entire process, how the BPE sold out our common wealth: we spent about $8 billion to do these NIPP and they were sold for $5 billion: How do we make this loss," he queried.
Senator Hassan had while presenting the motion, decried the activities of Hydro International Nigeria Ltd. ((Manitoba), a Canadian company managing the Transmission Company of Nigeria (TCN).
He said that the company was incorporated under the laws of the Federal Republic of Nigeria but frowned at the company's insistence to be paid in dollars instead of Naira.
He said: "It is a criminal offense stipulated in Section20(5) of the Central Bank of Nigeria (CBN) Act, 2007 for any person or corporate body to refuse the acceptance of Naira as legal currency tender.
"We are worried that the TCN is imposed with this burden, under the management Services Contract, of paying all taxes for the Management contractors while Manitoba does not pay taxes on monies paid under the contract.
"Section 9(2) of the Companies Income Tax Act(CITA) Cap 21, 2004 provides that tax must be shall be assessed and payableupon the profit of any company accruing in Nigeria.
"The Management Service Contract prepared by BPE for the management of TCN is fraught with apparent illegalities and total violation of the laws of Nigeria".
The Senate thereafter directed the investigation into preparation, execution and implementation of the managementcontract for TCN just as it ordered investigation into the roles played by all persons involved in these matters and also to ascertain the relevance of BPE on the board of Distribution Companies of Nigeria (Discos).
Please follow and like us:
Short URL: http://www.africanexaminer.com/?p=29809