South West APC Demands Compliance With Court Decision On Troop Deployment
Featured, Latest News, News, Nigeria 2015 Election
Tuesday, March 24th, 2015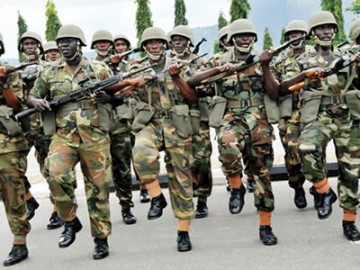 The All Progressives Congress on Tuesday said it would sue the federal government for contempt of court if it failed to abide by the recent judgments that restrained it from deploying troops for elections.
Rather, the party asked President Goodluck Jonathan and the ruling Peoples Democratic Party (PDP) to abide by the decisions of two different Federal High Courts sitting in Ikoyi and Sokoto recently.
National Vice-Chairman (South-West), Chief Pius Akinyelure, in a statement noted that the decisions of the two courts were predicated on the judgment of a Court of Appeal sitting in Ilorin in a suit between APC and Ekiti State Governor, Mr. Ayodele Fayose.
The Vice-Chairman added that the decisions of courts of competent jurisdictions "have paid to argument on whether soldiers can be deployed for the purpose of elections."
Akinyelure said that the attempts by the Jonathan administration would amount "to subversion of the rule of law and Nigeria's fledgling democratic order," which he said the APC "has pledged to rescue."
He argued that sections 215 and 217 of the 1999 Constitution "limit the power of the President only to deploy soldiers for the suppression of insurrection and to aid the police to restore order when it has broken down.
"The 1999 constitution does not make provision for the military to be involved in civil activities. If soldiers must vote, it must be in their barracks. On this note, armed forces have no role in elections.
"The courts of competent jurisdiction have already established this position. This was evident in the decision of Justice Mohammed Rilwan of the Federal High Court sitting Sokoto. It was also clear in the judgment of Justice Ibrahim Buba of the Federal High Court sitting Lagos.
"These judicial precedents must be respected by all the Jonathan administration. If the Jonathan administration breaches the court decision, we shall not hesitate to sue the PDP-led government for contempt of court," he said, saying it was capable of subverting the country's democratic rule.
Akinyelure, therefore, urged the president and its party to desist from pursuing contemptible and unworthy course, which he said, could undermine the gain of democratic struggle in Nigeria.
Please follow and like us:
Short URL: http://www.africanexaminer.com/?p=22913