Sports Minister, Danagogo Promises Sports Arbitration Court
Latest News, News, Sports
Saturday, August 16th, 2014
Nigeria will soon establish a Court of Arbitration for Sports (CAS), so as to check future sporting related cases being heard in the conventional courts.
Minister of Sports, Tammy Danagogo, dropped this hint in Federal Capital Territory (FCT)  Abuja, Friday while addressing journalists.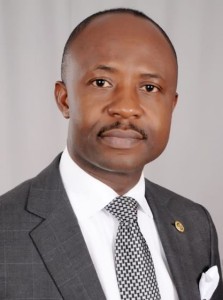 Danagogo assured that one of the legacies he wished to leave behind was to ensure special sport courts were put in place across the country.
The Minister who contrary to the rumour that he is interested in one of the aspirants presently jostling for the Presidency of the Nigeria Football Federation (NFF) stated he has been impartial to all the candidates.
On Thursday, former Super Eagles Skippper, Chief Segun Odegbami, former NFF Scribe, Chief Taiwo Ogunjobi and incumbent Acting NFF President, Victor Umeh were disqualified, leaving only the owner of Giwa FC, Chris Giwa in the race.
Danagogo disclosed that special court was an institution, independent of any sports organisation which provides services in order to facilitate the settlement of sports-related disputes through arbitration or mediation.
This, he explained was achievable through procedural rules adapted to the specific needs of the sports world, adding that the absence of sporting arbitration court in the country was responsible for the unfolding crisis in the glass house, the case which he noted was presently in a regular court in Jos, the Plateau state capital.
"Now, we want to stem that trend by making sure that a viable CAS is set up, so that whenever there are disputes in sports and cases are taken there, we will obey whatever the outcome is…" Danagogo stressed.
Please follow and like us:
Short URL: http://www.africanexaminer.com/?p=16306