Train Kills Dispatch Rider In Lagos
Featured, Latest News, News, Uncategorized
Thursday, February 19th, 2015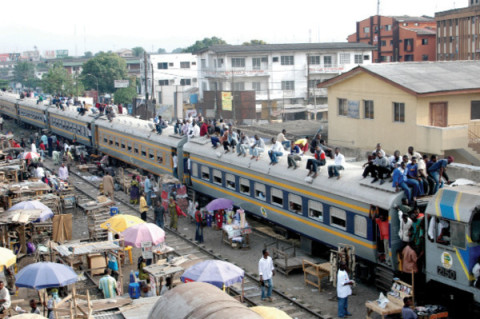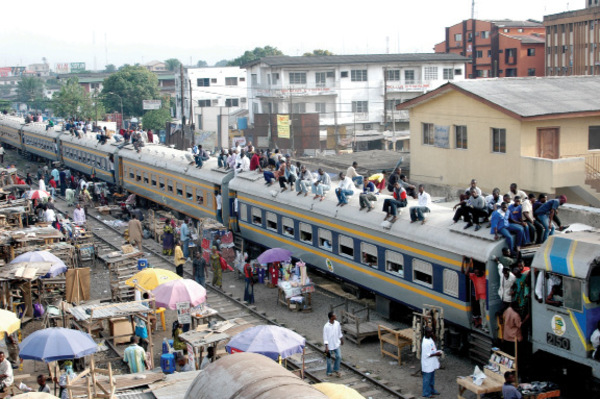 By Tajudeen Balogun, Lagos – A dispatch rider with a courier firm in Lagos was killed by a fast moving train late Thursday morning at Fagba junction in Ifako Ijaiye Local Government area of the State.
Eyewitnesses told AFRICAN EXAMINER that the dispatch rider was coming from new Oko Oba side, heading towards Iju road.
Sources indicated that ahead of reaching the rail line, the traffic and the regular Police officers always at the ever busy rail line spot, have stopped vehicles moving inward Iju axis – heading to either Ishaga or Ogba/Agege, but the rider, apparently in a haste had thought and calculated he could speed ahead of the train, which was coming from Agbado station and heading towards Agege-Ido terminal.
Unfortunately, the deceased miscalculated as he was caught and hit into a pit beside the rail line.
In the end, the rider's head was smashed; one of his feet was completely cut off from the leg, while his bicycle was mangled.
Eyewitnesses also explained to ARICAN EXAMINER that the late middle aged rider obviously ran foul of the fore warning, just as he refused to obey the traffic Police as well as other by standers who alerted him of the incoming train.
Asked what happened after the incident occurred, residents affirmed that the coach operator was fully aware of the fatal accident, but "you know, no one can stop a moving train". Besides, most people blamed the decease for his impatience.
AFRICAN EXAMINER saw the corpse already covered up in his pool of blood, on the spot.
Our Correspondent also witnessed how the sympathizers were making effort to reach the relatives and friends of the late rider, through his mobile phone.
As at the time AFRICAN EXAMINER was leaving the scene, a team of policemen from new Oko Oba in the council area arrived and after the first hand findings, put call through the divisional Station to alert and confirm the accident.
Please follow and like us:
Short URL: http://www.africanexaminer.com/?p=22309