UK Polls: Incumbent Prime Minister Cameron, Conservatives Coasting To Victory
African News, Featured, Latest News
Friday, May 8th, 2015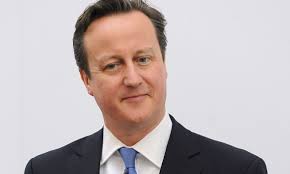 By Our Reporters – The British Prime Minister, David Cameron and his Conservative Party are coasting to victory in the country's general elections which commenced Thursday.
With projections and partial results released Friday morning, there are  strong indications that the Conservative will at a minimum, win overall majority in the Parliament.
With emerging results, the Conservatives fall short of a majority in the House Of Commons, yet Cameron now appears certain to remain the UK Prime Minister, with the choice of working with at least two smaller parties or trying to run a minority government.
However, the polls were a huge disappointment to the Labour Party and its leader, Ed Miliband, whose hope of wrestling power from the incumbent PM, deemed, as they show poor performance in the elections.
The party was nearly wiped out in Scotland by the imposing Scottish National Party and performed woefully than pre-election polls projected it in the rest of Britain.
Mr. Miliband said in a quasi-concession speech after being re-elected to his seat in the House of Commons, "Now the results are still coming in, but this has clearly been a very disappointing and difficult night for the Labour Party,"
The Labour party that had ruled for about 13 years was ousted by the Conservatives in 2010 general polls.
Please follow and like us:
Short URL: http://www.africanexaminer.com/?p=23463