UK Welcome Gambia Commonwealth Return
East/Central Africa, Featured, Latest News
Tuesday, February 14th, 2017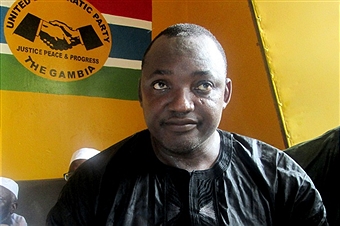 (AFRICAN EXAMINER) – Foreign Secretary Boris Johnson, who is in The Gambia, has said he is "very pleased" the West African state intends to rejoin the Commonwealth.
His visit, the first to The Gambia by a British foreign secretary, comes weeks after long-time ruler Yahya Jammeh went into exile after losing elections.
Mr Jammeh took The Gambia out of the Commonwealth in 2013, calling it a neo-colonial institution.
New President Adama Barrow had promised a return to the 52-nation grouping.
Before leaving for Banjul, Mr Johnson said: "We will ensure this happens in the coming months.
"The strength of our partnerships show that Global Britain is growing in influence and activity around the world."
The Commonwealth secretariat said it welcomed the news, saying the formal process of rejoining would have to be agreed by the 52 heads of government.
"When The Gambia left the Commonwealth in 2013, the heads of government… noted its decision with regret. We looked forward to the country's eventual return because it was part of our very close knit family and our doors have always remained open," a spokesman said.
Please follow and like us:
Short URL: http://www.africanexaminer.com/?p=38026