Buhari To Nigerians: Under Me Your Money Is Safe
Featured, Latest News, Nigeria 2015 Election
Sunday, April 5th, 2015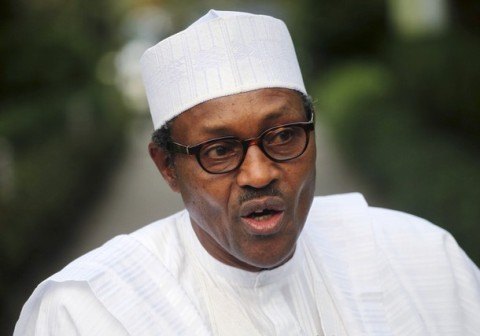 Ayodele Afolabi, Abuja – President-elect, General Muhammadu Buhari has given assurances to Nigerians that he would handle state resources with utmost responsibility and honesty and that he will not condone the looting of public resources.
Speaking while receiving a delegation of the people of his home state, Katsina, who came to congratulate him on his election as President-elect, General Buhari regretted that the citizens had been made poorer by the 16 years of PDP maladministration in spite of the fact that the country received more income in that period than at any other time.
Buhari said savings from his war against corruption will be ploughed into education with the objective of empowering of the citizens.
"If you give education to a man or woman, you have empowered them to be productive. There is no better way to empowerment," Buhari asserted.
The President-elect, who exchanged banters with old schoolmates and kinsmen alike, among the 130-delegation spoke about his resolve to work with all Nigerians to pull the citizens out of the current hardships facing them.
Buhari also expressed his commitment to multi-party democracy as the best system of government and appealed to all citizens to imbibe courage and perseverance, virtues just like he stood firm after failing three times in the past presidential elections.
"I will never be part of any injustice in the country. There shall be justice in the land. We would strive to rescue our people who are suffering from injustice over the years. We will ensure that there is peace and security in the country. We will fight corruption and eliminate ignorance, poverty and illiteracy in the land. These are the causes of tribalism and divisiveness among Nigerians." the President-Elect added.
The leaders of the delegation who spoke on the occasion included the state Chairman of the Katsina State chapter of the All Progressives Congress (APC), Engineer Mustapha Mohammed Inuwa; a former Governor of the state, Alhaji Saidu Barda, a leading Muslim Cleric, a representative of federal legislators and a representative of the traditional institutions in the state.
They all pledged their support and commitment to the in-coming Buhari administration and promised to avoid the mistakes of others by imbibing humility and respect for all sections of the country.
Please follow and like us:
Short URL: http://www.africanexaminer.com/?p=23070