Unpaid Salaries: Osun Medical, Dental Officers Threaten Indefinite Strike
Featured, Latest News, News From The State
Thursday, September 17th, 2015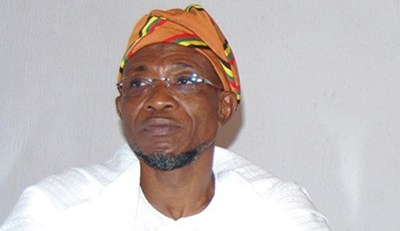 BALTIMORE, MD (AFRICAN EXAMINER)  |  By Akin Soneyin BY AKIN SONEYIN – Members of Osun State Association of Medical and Dental Officers (OSAMDO) have indicated interest to embark on an indefinite industrial action later this month, due to backlog of unpaid salaries and remittance of contributory pension fund, which is deducted from their monthly pay.
The resolve  was made public Thursday by the State's OSAMDO Chairman, Dr. Isiaka Adekunle, while he was addressing a press conference in Osogbo, the State capital.
Dr. Adekunle who specified that the industrial action was planned to begin Monday, September 28, exposed that the group's members were not part of the Memorandum of Understanding (MOU) which the representatives of Osun labour unions signed with the Nigeria Labour Congress (NLC) and some affiliate unions yesterday – Wednesday.
Dr. Adekunle demanded the State Government to pay their outstanding salaries, union and cooperative deductions, leave bonuses as well as remit the backlog of their contributory pension deductions to the relevant pension fund administrators on or before Sunday, September 27, 2015.
If the State Government failed to achieve this, the labour union leader threatened that the organization would embark on an indefinite withdrawal of its members' services from 00.00hours of Monday, September 28, 2015.
Another ground for the imminent strike, Dr Adekunle stated was the request by OSAMDO to the State Government the need to put in place the machinery for immediate implementation of the revised COMNESS circular for medical and dental officers of Osun.
Other demand of the group include: clearing of the arrears of hospital running cost and restore the provision for the same as it is not possible to run a hospital without running cost.
The Labour Union also pushed for the need for it to be carried along in all subsequent negotiations of salaries and emoluments affecting its members as Dr. Adekunle stated they were members of NLC and Osun doctors' affirmation that they had never been paid full salaries as contained in the CONMESS circular which was subsisting circular for payment of medical and dental officers across the country.
It would be recalled the State Governor, Ogbeni Rauf Aregbesola met with the NLC National President, Comrade Ayuba Wabba and representatives of the State Labour Movement yesterday on the pending workers pay. It was resolved at the meeting that the workers would be paid three out of the unpaid salaries.
Please follow and like us:
Short URL: http://www.africanexaminer.com/?p=25762