Utomi Enjoins Journalists To Be Considerate In Practice For National Development
Latest News, National News, News
Wednesday, October 8th, 2014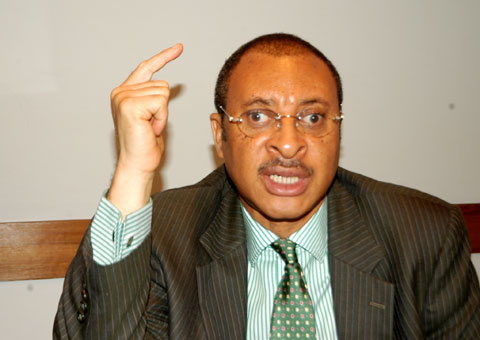 From Ganiyu Nasirudeen
Mass Media practitioners have been enjoined to be conscious of their narratives – reportage, as they have serious bearing on the situation and developments in the country.
For the practitioners to achieve this feat, they have been urged to involve in proper briefing of the events; exhibit high level of professionalism as these determine national character as well as create better understanding of reality within the country.
Professor Pat Utomi made these submissions Wednesday during a conference on the "Role Of Media In The National Security", in the Federal Capital Territory (FCT), Abuja.
While noting the ownership influence and interest in the media reporting contents, Profesor Utomi, stated that the economic interest of media, involved advancing the "common interest of all". He also enjoined the media houses to encourage specialization in reporting.
The Chief Executive of the Lagos State Business School noted that another dangerous trends in media reporting is what he described as "Endless report of noise". He asserted to avoid this, there was need for even "communication and feedback", as he affirmed the process was critical and has serious consequences in determining the national character.
Please follow and like us:
Short URL: http://www.africanexaminer.com/?p=18434