Wike, Weche the NEW Ostrich Game in Rivers State
Articles/Opinion, Latest News
Thursday, August 13th, 2015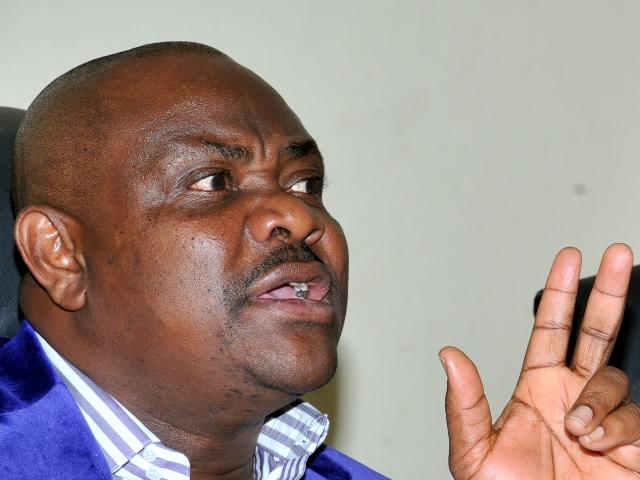 By Uche Igwe – In the past two weeks, Nigerians have read many petitions emanating from different organisations alleging several forms of corrupt against the Amaechi administration in River State. Most of the petitions including a sworn affidavit are associated with one Livingstone Weche. The weight of the allegations and the seeming desperation of the accusers to convict the former governor in the media are already making many people curious. Before delving into the veracity or otherwise of the claims contained in the documents, I have spent time to inquire about the author of those petitions, who interestingly parades himself as a civil rights activist. Without any skill of clairvoyance, one will notice that the man is more or less a political hireling who does not hide the fact that he is resolutely in pursuit of a pre-determined objective. The audacity in his virtual claims make it so. Those who know that man better have confirmed to me that he has been in the 'trade' for a while. As a former Publicity Secretary of Civil Liberties Organisation (CLO), Port Harcourt branch, the same guy was said to have been allegedly procured for similar assignments in the past. It was reported that it does not matter to him the side that is right, what matters to him is the side that is willing to pay him more. That he no longer uses CLO as his preferred platform for such 'activistic mischief' suggests that he probably ran into troubled waters as soon as the national hierarchy of the human rights organisation understood what the young man was up to. I am certain that many discerning Nigerians can easily figure out that the fellow is only hiding under the cloak of civil society to get some hatchet job done.
I have great respect for members of civil society community. Some of them have made various contributions to expand our democratic space through raising relevant debates and constructive conversations. As someone who has been civil society liaison even in the Presidency before now, I know there are several shades and characters of those masquerading as members of civil society. One expert made me to realize long ago that among them are three interesting categories- the NGIs are the non-governmental individuals, who parade themselves as groups but yet are all alone. The GONGOS- are the government organised, non-governmental organisation while the BRINGOs- briefcase non-governmental organisations with their whole national- sometimes international offices contained in one mobile briefcase. A cursory look at the groups that the young man is parading will give you an insight into which category he likely belongs to out of the three highlighted above. I have heard about one called Salvage Rivers State, another known as the Society for the Promotion of a Better Nigeria and one other called the Integrity Group- I am sure many more are coming. All these groups have been hastily put together in the last three weeks
probably in the pursuit of singular objective to bring Amaechi down.
Now I am not here to try to defend the issues that this self-acclaimed 'activist' has raised. I am sure that there are agencies whose duty it is to dig into the issues and either verify or dismiss them. My only worry is why 'activist' Livingstone and his co-travellers chose this period to pursue their so called anti-corruption crusade. Let me make my position clear. The former governor is not a perfect politician but he remains one of the most committed patriots that I have come across. It was Senator Magnus Abe, a distinguished son of Rivers State who said at a reception last week that former Governor Amaechi is the interest of south-south and Niger Delta. I agree with him fully based on what we all know. Therefore anyone who is on a mission to hurt the former governor of Rivers state should know that it is the same as hurting the interest of the Niger Delta region in the Buhari administration. Why can't this region for once come together and speak with one voice? Of what benefit will it bring to the region when notable politicians constitute themselves as centrifugal forces to the region's interest? Let no one turn around tomorrow and cry about marginalisation due to problems that are self-inflicted.
Of course there are many politicians from Rivers State and the South-South region who are aware of some of the reasons motivating this young man, Livingstone Weche. Some of them even know those funding him- but they have decided to keep quiet or applaud him from behind. They prefer that instead of Mr. Amaechi to get any position of reckoning, let the whole of region get nothing. Bizarre! Of course I know the President is too experienced not to see through such self-serving and even suicidal political games. These same people hauled such hateful missiles at President Buhari when he was a candidate. However should the prayers of these characters in the Niger Delta get answered, let them not turn around and blame anyone for any resultant misfortune. It is called intraspecific political competition and it usually leads species to political extinction. I consider many of these political actors experienced enough to imagine what it means for a state like Rivers to cut its umbilical cord to the centre while remaining in opposition for four years. Beyond any pretensions and despite the grandstanding, the people of Rivers State are already paying the price for enthroning– by whatever means- an individual with such a repulsive character and personality like Nyesom Wike.
I am not here to speak about the achievements of Amaechi during his time as governor. I will only make reference to the public commendation speeches made by people like the former President of Botswana Festus Mogae, former Vice President Namadi Sambo, Former Senate President David Mark, Former Chairman of Peoples Democratic Party (PDP)-Alhaji Bamanga Tukur, Former Speaker now Governor Aminu Waziri Tambuwal and even Governor Wike himself about the positive
achievements of the Governor Amaechi. Even if you do not believe me, you will at least believe these people. That attempts will be made to cover all the statements made by these people by virtual corruption allegations, only make me to shudder in surprise.
One columnist once counselled Mr. Wike to concentrate on governance but it does not appear that the man wants to listen. Rather he is busy with the dubious undertaking of rubbing mud on his predecessor. He has forgotten that at the end no one will give him a trophy for how many people he smeared during his tenure – rather it will be about his own verifiable record of development. There is a fraction of the political elite in that state who are very happy with Wike's offensive actions against his former boss.
They are part of the people who suffered what I call the withdrawal syndrome from public resources when Ameachi came to power. They are livid- still very livid with the Ubima born politician. They are now rejoicing that the same man who tried to 'rubbish' their legacy by numerous developmental projects is now the one being vilified by corruption allegations– no matter how imaginary and bogus they may be. My only fear is that as all these go on, monies are being spent in their millions. Activists like Livingstone Weche are never procured for free. They probably work for a fee. Same as emergency political analysts and virtual mudslingers now flocking around Wike. I do not care whether they achieve their aim or not but what I am certain is that public resources allocated for the state will be frittered away mindlessly to fund them. The new game in town in Rivers State is not about governance or development. It is about exposing the alleged 'corruption' of the Amaechi era. Both those playing the game and the Nigerian public know that it is another ostrich game.
Please follow and like us:
Short URL: http://www.africanexaminer.com/?p=24877