World News – Migrant crisis: Sweden Introduces Tighter Border Controls
Europe, Latest News, World News
Sunday, January 3rd, 2016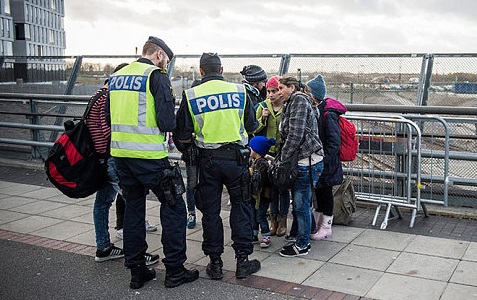 Sweden has introduced identity checks for travellers from Denmark in an attempt to reduce the number of migrants arriving in the country.
All travellers wanting to cross the Oresund bridge by train or bus, or use ferry services, will be refused entry without the necessary documents.
Rail commuters heading to Sweden will now have to change trains at Copenhagen Airport and go through ID checkpoints.
Sweden received more than 150,000 asylum applications in 2015.
Thousands of commuters cross the Oresund bridge daily. It connects the Swedish cities of Malmo and Lund with the Danish capital, Copenhagen.
To comply with the new regulations imposed by Sweden, fencing has been erected around one of the platforms at the railway station at Copenhagen's Kastrup Airport, Radio Sweden reported.
BBC
Please follow and like us:
Short URL: http://www.africanexaminer.com/?p=29075