Ya'au Kumo, Federal Mortgage Bank MD In Damaging Financial Frauds
Business, Latest News
Wednesday, December 31st, 2014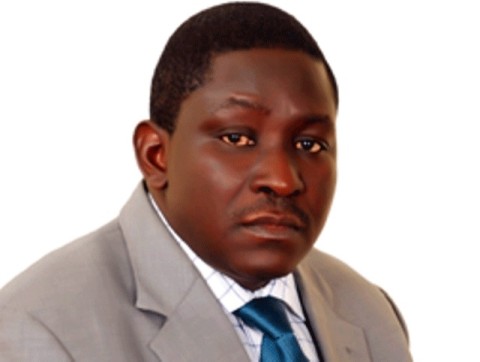 This is despite efforts by the Management of the Bank to cover up the Multi Billion naira fraud mortgage finances and deductions from Civil Servants and the frantic efforts by Kumo to retain his seat.
Reports from Abuja have it that the ground is sinking around the entire management as recent payment ordered by the Managing Director reveals the dirty under belly and the rot in the system.
By the end of August, 2014, the Federal Government ought to have announce the appointment of a new management for the Federal Mortgage Bank of Nigeria, but no thanks to reluctance of the Jonathan's administration in making new appointment even when the tenure of offices of heads of government agencies and parastatal expired.
Two months after the failure of the Federal Government  inability to find a replacement for the Yau'au Kumoh-led management of the Federal Mortgage Bank, the management had in a meeting in his office approved severance payment for itself while still in office.
In a petition obtained by this Newspaper in Abuja, the management at the instance of Kumoh, might have dipped its finger into the Bank account, to help itself without any reference to national salary and wages commission for their entitlement.
In the petition dated 29 August, 2014, addressed to the National salary and wages commission, the managing Director, paid himself N72, 532, 646. 85 on 31 October, the money was deposited into his account at UBA with sort code 033154282, account number 033154282.
Other beneficiaries include: New man Ordia, the ED ORD, Access Bank- sort code 044150149, account number 0006822327, amount N51, 785, 624.49; Ogunsola Bola, GTb sort code 058152052, account number 0023702939, amount N51, 785, 624.49 and Nwogbo Micheal, Eco Bank- sort code 050150311, account number 2752015379, amount N46,083,658.80, all as severance benefit.
All these payment according to available document obtained from the FMBN shows that these payment were made on the 31 October, 2014.
Meanwhile, speculations are rife that the tenure of the current board has already been extended for another term which raises the question of whether another severance package will be paid to them again at the end of the next tenure.
Indeed, a management staff who pleaded anonymity, told Global Village Extra that in the last one year, the MD has appeared before the senate committee on Housing to answer fraud related allegation against the management.
Some of the allegations according to our source, borders on unjustifiable contracts and spending.
Ya'au, the MD is alleged to have diverted most of the funds meant for Housing in Gombe and the North east to Fund a five star Hotel in Gombe, where he has personal interest.
Several calls and SMS to the MD's mobile phone were neither answered or returned and the management, after collecting what it claimed was severance allowance, still remained in office.
Global Village Extra
Please follow and like us:
Short URL: http://www.africanexaminer.com/?p=21209