GTBank Declares ₦107.09b Pre-Tax Profit For 2013
Banking & Finance, Business News
Friday, March 14th, 2014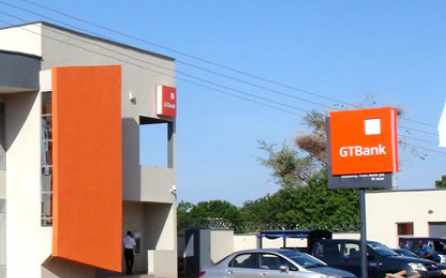 Kayode Adelowokan, Lagos
Guaranty Trust Bank plc has announced its audited financial results for the year ended December 31, 2013 to the Nigerian and London Stock Exchanges.
A review of the results shows a strong and positive performance across all financial indices and also affirms the Bank's position as one of the most profitable financial services provider in Nigeria.
In terms of value creation, the Bank maintained its top position in the industry with pre-tax Return of Equity (ROE) of 34.9% and pre-tax Return on Asset (ROA) of 5.6%.
A glance through the numbers reveals an impressive 28.6% growth in loan book from ₦783.91bn in 2012 to ₦1.01tn in 2013 while customer's deposits grew by a remarkable 24.3% from ₦1.15tn in 2012 to ₦1.43tn in 2013.
Consequently, the group closed the 2013 financial year with a balance sheet size in excess of ₦2tn while shareholders' equity increased by 17.9% from ₦281.83bn in 2012 to ₦332.35bn in the period under review. Risk management framework in the bank remains very strong as Non-Performing Loans (NPL) ratio decreased to 3.58% in 2013 from 3.75% in the comparative period of 2012.
Speaking on the results, Managing Director and CEO of Guaranty Trust Bank plc, Mr. Segun Agbaje, stated that "As a growing franchise and inspite of the regulatory headwinds, our Bank has posted respectable results that reaffirm our reputation as a market leader and a highly ethical financial institution. We have maintained our cost-leadership position as typified by the cost-to-income ratio (2013: 43.5%; 2012:43.1%) among peers year-on-year.
"With this performance, we will maintain our commitment to maximizing shareholder value with a proposed dividend pay-out of ₦1.70 per share, an increase of 10% over the ₦1.55 paid in 2012 and a share price appreciation of 17% in 2013. Our acquisition of Fina Bank Limited, a Kenyan bank with significant business footprint in Rwanda and Uganda gives us the opportunity to commence business in three East African countries via the acquisition of one bank.
This will give us great mileage and an opportunity to leverage our brand equity. We hope to further tap into the growth potentials of emerging African economies thus bringing us closer to our philosophy of being 'A proudly African and truly international' financial brand".
Guaranty Trust Bank plc has experienced tremendous growth since its inception in Nigeria in 1990 and presently has growing operations in Cote d'Ivoire, Gambia, Ghana, Liberia, Sierra Leone, Rwanda, Uganda, Kenya and the United Kingdom due to its ability to exhibit an in-depth understanding of these markets.
Short URL: https://www.africanexaminer.com/?p=9138