2014 Prophecies: Jonathan'll Beg Obasanjo To Win Second Term -Prophet Ayodele
Featured, Latest News, News
Saturday, December 28th, 2013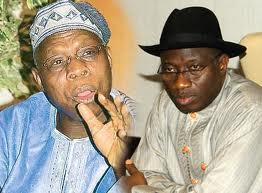 *Says Tukur, Sambo, Oghiadomhe, Anyim will be sacrificed
*Not Yet APC's Turn To Rule Nigeria
Prophet Babatunde Ayodele, Founder/Spiritual Head of Inri Evangelical Church, Lagos known for his accurate predictions has reeled out his 2014 prophecies.
"I will advise every Nigerian to take time and be prayerful for the country and for themselves from the 1st to 3rd of January, 2014. This is for God to prevent imminent dangers ahead of the nation and economy. Let us take it from here. I don't see anything happening in the Nigerian economy. I see debts everywhere- our crude oil, foreign reserve, and all.
"States will be in debt, the Federal Government will be in debt and Nigeria will be planning to go borrow money. So, the government has to be very careful not to be grounded by these debts.   Prices of food will increase drastically and flour will be scarce and very expensive. Corruption too will be more prevalent because this government lacks the power to fight it. Fighting oil theft will also pose a major challenge and Nigeria will beg America to support her in the fight. The price of petroleum will increase as well.
"There will be too much of troubles concerning kerosene. Sea pirates will dominate the waterways and the African Union, AU, will form a common security to monitor our seaways. Various organisations such as the Natural Gas Senior Staff Association of Nigeria, PENGASSAN, and The National Union of Petroleum and Natural Gas Workers, NUPENG, will be embarking on industrial action almost at the same time. Again, power supply will be unstable until 2015, 2016. I also see ocean surge in Lagos. Sponsors of Boko Haram will be exposed as well. Very importantly, let us be very watchful so we don't have any border crisis.
"Like I've always said, President Goodluck Jonathan's second term is dicey. He will start some political abracadabra in order to gain his second term which will be characterised by so much of negotiations. He will have to cajole and beg a lot of people; he will also beg Obasanjo. What Nigerians see now is only a tip of the iceberg of the clash that will come between Obasanjo and Jonathan.
"In the process of Jonathan's negotiations, the offices of the Vice President, the Chief of Staff and the Secretary to the Federal Government will be affected. When he eventually succeeds through negotiation, some of these governors who moved to the All Progressive Congress, APC, will return back to the Peoples Democratic Party, PDP, and Tukur will be removed.
"At the same time, I want to tell you that when Jonathan eventually gets his second term, there will be crisis. Also, another person will be shopped by the PDP to take over from Jonathan, but like I said, through negotiation and begging, he will get the second term. Jonathan might be the last president of PDP to rule this country, anyway. He also has to be prayerful and watchful so he doesn't lose his wife, the First Lady of the country. I also see shake-up in the cabinet and ministers being removed and replaced. The Ministers of Petroleum and Aviation will also be seriously probed. Some people might not like theses prophecies, but that is not my problem because I am speaking as God has directed me.
"An unknown man will rule Lagos State. Nationally, APC has accommodated traitors and betrayals. It is not yet time for the party to rule this country. However, if they really want to rule, they have to struggle and pray very well to get the right candidate. They must be watchful so that their party is not used for negotiation
"Nigeria will try their best in the World Cup but I do not see them in the semi-final or final. Let us be very watchful in the aviation sector so that pilots will not go on strike. Also, there will be air turbulence in some of our airports such as in Lagos and Abuja. We also must be watchful so that there won't be any air crash. I however see reforms in the aviation sector. Let us pray very well so that this growing climatic condition will also not cause mourning for this country."
Short URL: https://www.africanexaminer.com/?p=6521