2015: Governor Obi Kick Starts Jonathan's Campaign In Anambra
Featured, Latest News
Saturday, February 1st, 2014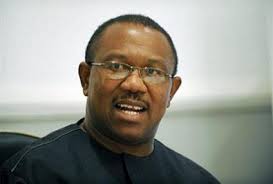 IGNATIUS OKPARA, Enugu
Governor Peter Obi of Anambra state has reiterated his earlier promise that  Anambra electorate will vote enmass  for President Goodluck Jonathan in the 2015 presidential poll.
The governor, who Spoke with stakeholders of the state at the Ekwueme Square, Awka, on Friday called on the people of the state to remember that one good turn the say, deserves another.
His words: "You know, I am a banker, and in the banking industry no one lets you withdraw money from your account no matter how much you have without activating the account. You must pay in something before you can withdraw whatever you wish to.
"So, what president Jonathan is doing in Anambra today is paying in. He has been supporting us to do the good job I am doing here, and in 2015 it will be time for him to withdraw. All the other people who will come then, we will tell them they cannot withdraw because they have not paid in.
"I urge all of you to support him, not when it is 2015, all the other people will come here and begin to say they want our votes, we will not even listen to them. We will continue to support him, and I believe that my successor will also support him." Obi declared
Short URL: https://www.africanexaminer.com/?p=7898