2015: Nwoye Joins Enugu East Senatorial District Race Under APC
Latest News, Politics
Sunday, March 16th, 2014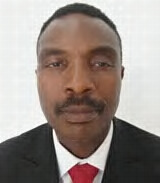 IGNATIUS OKPARA, Enugu
A Chieftain of the All Progressives Congress, APC, in Enugu state, Dr. Ben Nwoye has declared his interest to contest for Enugu East Senatorial district on the platform of the party in  2015, just as he vowed that APC would  resist any form of electoral manipulation by the people's Democratic party.
Dr. Nwoye however, said he is confident of beating whoever would be his rival in the ruling People's Democratic Party, PDP, in a transparent, free and fair election "because the ruling party has failed the people of Enugu east district, and Nigeria in general".
"PDP has failed the people of Enugu East senatorial district and Nigeria in general in all sectors, and that is why they should be shown the exit door come 2015", adding that APC is going to resist all forms of election rigging by PDP, because it is not going to be business as usual Nwoye warned.
He said regrettably, Enugu state has had only two senators since 2011 because according to him, the third senator that represents his zone is a "misfit", stating that the Enugu east senatorial seat has been "empty." Hence he wants to go there and give the people quality representation if given the mandate.
Our correspondent reports that Enugu east senatorial seat is currently being occupied by Senator Gil Nnaji, of the PDP, who is also seeking re- election
The lawyer turned politician, who spoke to  African Examiner in Enugu, noted that since 2011, he has been watching with dismay the dwindling security in Nigeria, unemployment, health care and educational depreciation occasioned by PDP bad governance.
He said: "Our representatives don't take account of these. Enugu in particular has two senators and one empty seat, we've been left with only two voices. All the things that made us come back from USA are still there. I therefore give myself for Senate so we can ask the President to account to the people.
"I will be seeking for the flag of APC to run for senate. My hope is that we will look at the candidates like Nnaji, Nnamani, Mrs. Nwobodo, Nweke Jnr. We will look at every one based on experience to access character, to pick and I believe I am the most qualified. It's unfortunate we have two senators and one vacant seat and we'll not like that to continue."
Nwoye bemoaned the lack of political activism in the state, regretting that Enugu people don't believe true elections can be conducted in the state; that they believe solely in PDP anointing and are not attracted to opposition parties.
He flayed an alleged coarse of both traditional and religious institutions in the state into political apparatus by the PDP which he alleged dangles "cheap gifts" before some clergy and traditional rulers to attract their support.
The Enugu East senatorial hopeful, had expressed confidence that the 2015 elections would be a lot different and more improved upon than the 2011 elections because according to him, the INEC chairman, Prof. Attahiru Jega is now more experienced and has recovered from Maurice Iwu's alleged malfeasance.
His words: "People will now come of age and will stand to let votes count. We will match PDP ward for ward, local government by local government. PDP tried to infiltrate APC in Enugu state but thee moles have been repelled."
He also called on Enugu state electorate and Nigeria at large to embrace the opposing APC, saying the party has all it takes to fix the nation's dwindling economy caused by the PDP bad leadership at all level of government.
Short URL: https://www.africanexaminer.com/?p=9177