Adamawa: Treasury Looters Have Invaded PDP , Says Aspirant
Latest News, News, Politics
Sunday, August 24th, 2014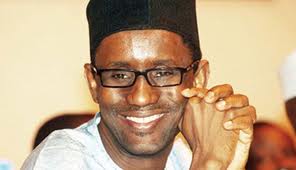 Agabus Pwanagba, Jos
As political activities begin to heat up preparatory to the October 11 bye election in Adamawa State, an aspirant of the PDP, Dr Umar Ardo, has raised the alarm that some public treasury "looters" are using money to hijack the party.
Ardo who was speaking to journalists in Yola, against former EFCC boss, Nuhu Ribadu and former UBEC boss, Ahmed Modibbo who gave some money and vehicles to the party, said as former public office holders, Nuhu and Modibbo must have corruptly enriched themselves to be able to make such donations of over 50 vehicles and over N20 million respectively in one swoop.
His words: "the October 11 governorship election in Adamawa state has opened the large purse of public treasury looters who are aspiring to govern the state.
"For politicians whose entire lives have been in the public sector domain to dole out unbelievable large sum of money and materials to the PDP in the name of helping the party confirms only one thing-they are looters of public treasury, either directly or by leveraging on their offices to corruptly enrich themselves at the expense of public good.
"But the era to blindfold Adamawa people with money from corrupt politicians is over", Ardo said.
Short URL: https://www.africanexaminer.com/?p=16632