Afenifere Condemns Electoral Fraud in Kwara State
Featured, Latest News
Tuesday, September 10th, 2013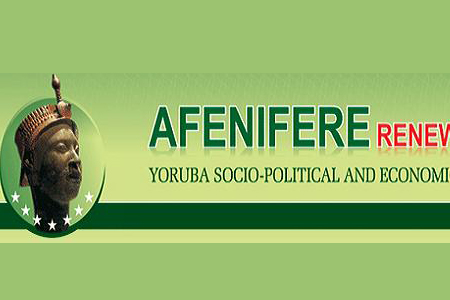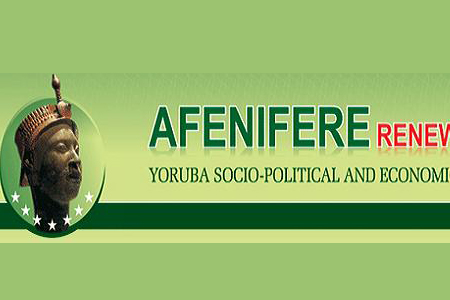 The Afenifere Renewal Group (ARG) has condemned the electoral fraud perpetrated by the Kwara State Independent Electoral Commission (KWASIEC) in the Offa Local Government re-run election last Saturday.
 KWASIEC had declared its own result in which the People's Democratic Party (PDP) polled 35,937 and All Progressives Congress (APC) polled 20,161 but observers alleged that the re-run election was won by the APC by 11,429 votes as against 4,776 polled by the PDP.
 Reacting to this development, Afenifere said it had observed with keen interest the growing unrest that followed the council re-run election, saying it found strange that the electoral body could perpetrate such illegality
 According to a statement issued and signed by Mr. Kunle Famoriyo, Media/Publicity Secreatry, ARG, "what we found so strange and disturbing is the fact that KWASIEC could not declare its results at collation centre; instead, it opted for a radio broadcast."
 "There is no need for any referee to go to the media to announce the result of a football match, which is already known by the spectators. KWASIEC, under the leadership of Dr. Uthman Ajidagba, has shown itself as anti-democratic, by all standards. One would think Nigeria's democracy has outgrown such brutish electoral highhandedness witnessed in 2003 and 2007 general elections.
 "Therefore, its reoccurrence in Kwara calls for sober reflection on the acclaimed progress we have made in terms of entrenching democratic culture. Such sober reflection is even more important when one adds to the picture the events unfolding in Taraba State, upcoming governorship elections, and 2015 General Election,' it stated.
 Afenifere said KWASIEC had done a great evil to stunt the growth of democracy in Kwara State and that history had recorded this against its leadership, saying that if the PDP candidate wins, it was only fair to announce the result according to statutory regulations as there would be no need for the growing unrest in the state.
 It added that with what KWASIEC had done, it was doubtful that the declared winner could enjoy any fruitful collaboration and grassroots support that every government needed to succeed, adding that if democracy must thrive in Nigeria, all stakeholders must play by the rules.
 "Such impunity and political rascality demonstrated by KWASIEC is no longer popular and will be resisted. In this contest, we call for peace in Kwara State and enjoins aggrieved protesters to explore legal channels of resolving the conflict. It is gratifying to note that Afolabi Olawole a PDP councillorship candidate has shown a sign of patriotism, by denouncing the KWASIEC result," it stated.
Short URL: https://www.africanexaminer.com/?p=761