Afenifere Endorses Ambode, Amosun, Ajimobi
Featured, Latest News, News From The State, Nigeria 2015 Election
Wednesday, April 8th, 2015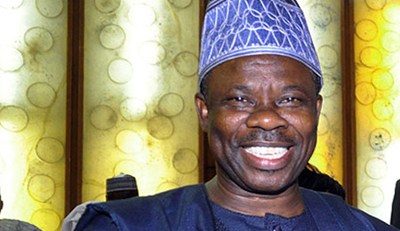 The Afenifere Renewal Group, ARG, has endorsed the gubernatorial candidates of the All progressives Congress (APC) in Lagos, Ogun, and Oyo States.
The socio-political group, in a statement signed by its National Chairman, Olawale Oshun, also thanked Yoruba voters across Nigeria for speaking eloquently and peacefully with their votes during the March 28 Presidential and National Assembly elections.
"ARG enjoins Yoruba people to continue to be progressive minded in act and in thought. This value must reflect in our action on April 11, 2015, as we vote en masse for Gubernatorial and Houses of Assembly candidates that best represent our perennial aspiration for development," the statement said.
While warning Yoruba people to be wary of Afonja-styled politicians who for the sake of personal ambition are ready to sell Yoruba patrimony, the group said "Yoruba land cannot afford another interregnum – the type that set us back between 2003 and 2011. To this extent, we recommend for your adoption, Akinwunmi Ambode for Lagos State Governor, Ibikunle Amosun for Ogun State Governor and Abiola Ajimobi for Oyo State Governor."
"ARG is convinced that the current renaissance of good governance, developmental strides and welfare policies that has commenced in our land, can only continue, be sustained and flourish under these candidates."
The group also enjoined the people of Ekiti State "to take a cue from their kith and kin in Ondo State and break through the reactionary clouds hovering over their space, particularly in their choices of House of Assembly candidates, so that they can soar in glorious sky with the rest of the Yoruba nation."
While commending credible Yoruba leaders and groups for rejecting 'Greek Gifts' during the presidential election, ARG also thanked Yoruba people for "heeding the call of an assemblage of Omoluabis and authentic and respected monarchs, elders and leaders and for rejecting pretenders who sought to impose a strange leadership culture on us."
The group said the voting pattern during the presidential election is a warning that "never again will Yoruba people condone a central government that aims to suppress our developmental ambition – as a people and region."
Short URL: https://www.africanexaminer.com/?p=23113