After UK Prison Term, Ibori To Face Corruption Charges in Nigeria
Featured, Latest News
Thursday, May 15th, 2014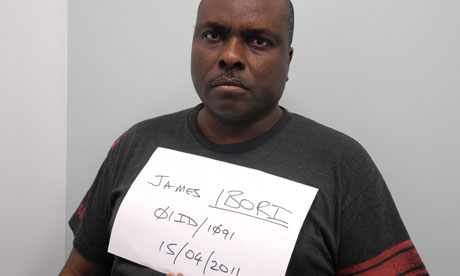 Oyewale Oyelola
The Court of Appeal sitting in Benin has upturned the acquittal of James Ibori in 170 counts of money laundering filed against the him by the Economic and Financial Crimes Commission in 2008.
A three-man panel of justices at the Benin Division of the Court of Appeal on Thursday unanimously ruled that former Delta State governor, James Ibori had a case to answer.
It would be recalled that Justice Marcel Awokulehin of Asaba of the Federal High in Asaba, Delta State, had on December 17, 2009 discharged and acquitted Ibori of all 170 charges of corruption brought against him by Economic and Financial Crimes Commission
The court's decision, which set aside the ruling of Justice Awokulehin, was delivered by Justice Ibrahim Saulawa in company with Justices P. M Ekpe and H. A Barka.
The four grounds of appeal read, "That the trial judge looked at the proof of evidence and evaluated same as if the prosecution had called all its witnesses and trial, has been concluded. Secondly, that the procedure is by way of summary trial and not trial by indictment or information.
"That the proof of evidence clearly shows a prima facie case has been disclosed against the accused/ respondent and that His Lordship erred when he held that no case was disclosed against the accused/ respondent."
The EFCC, therefore asked the appellate court to set aside the judgment on the grounds that the trial judge erred in law.
James Ibori is currently serving 13 years jail term in United Kingdom for money laundering.
The former Delta state governor escaped to Dubai in 2010 after about 1000 youths blocked the road leading to his town Oghara in Delta state, when EFCC attempt to re-arrest and try him again after his acquittal by Federal High Court Asaba.
He was later arrested by Interpol in Dubai and extradited to UK to face money laundering charges, after his girlfriend and lawyer had been jailed for similar offence in UK.
With the latest judgment means more trouble for Ibori who has been alleged of stealing billions of naira of Delta state, as he will face another corruption charges after serving 13 years in UK prison.
Short URL: https://www.africanexaminer.com/?p=11470