All Northerners Are Not Boko Haram-ACF
Latest News, News
Wednesday, June 18th, 2014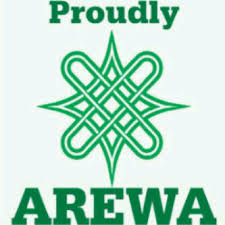 The Arewa Consultative Forum (ACF), has condemned illegal arrest of northerners in South East states, noting categorize all Northern Nigerians as members of Boko Haram might lead to break-up of Nigeria.
ACF position was contained in a statement signed by National Publicity Secretary of the group,  Muhammad Ibrahim and made available to Journalist on Wednesday.
According to Ibrahim, the  arrest of 486 Northerners in Abia State by security operatives in collaboration with the state government negates the spirit of one Nigeria and violates their freedom of movement and association as guaranteed in the Nigerian Constitution.
The statement noted that the was sadden with the arrest of the 486 Northerners in pursuit of their legitimate means of livelihood in Abia State on the allegation that they are members of Boko Haram simply on account of their faith, origin and appearance.
The ACF Spokesperson disclosed that all the arrested men were alleged to have been subjected to ill treatment and hardship in the hands of security agencies.
The statement reads in part, "ACF is not against operations designed to checkmate the activities of Boko Haram insurgents, it however condemn in strong terms arrest on account of appearance, faith and origin,
"This is because such an action will make innocent and law abiding citizens of a particular origin or faith to suffer unduly in the hands of security operatives.
" We call on the relevant authorities and in particular the Abia State Government to exercise caution on the alleged arrest of Jigawa indigenes lest such an action make some people of a particular faith and origin become foreigners in their fatherland.
''Nigerians deserves adequate protection of their lives and property wherever they are from their Governments"
ACF urged both federal and state government to  ensure peaceful coexistence among Nigerians in any part of the country irrespective of their faith and origin.
Meanwhile, the Federal government  on Wednesday disclosed 486 people arrested by security operatives on Sunday in Abia State were travelers, adding that have no link with Boko haram sect.
Short URL: https://www.africanexaminer.com/?p=12945