Anambra Government Goes Tough on Property Rates Defaulters; Seals-Off Buildings
Latest News, News
Saturday, July 5th, 2014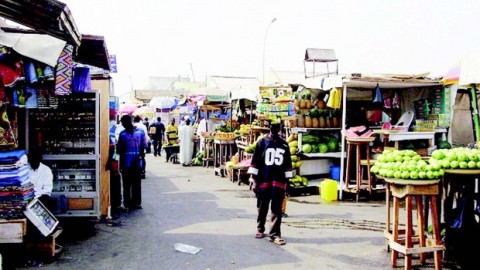 Ignatius Okpara, Onitsha
Angered by the refusal of some residents and organizations in the state to pay their property rates, the Anambra State Government on Friday sealed-up nine buildings in the commercial city of Onitsha, owing to accumulated bills which has been estimated at over N1 million.
The exercise which was supervised by the Anambra Property and Land Use Charge (APLUC) followed an order by an Onitsha Magistrate Court.
Speaking with reporters shortly after the closure, APLUC Head, Human Resources and Administration/Media, Mrs Chinenye Okafor, hinted that the sealed buildings included eight residential and one school, in Omagba phase II area of Onitsha.
The APLUC spokesperson, disclosed that the residential buildings owed a total of N916, 831 while the school – God's Own International owed a total of N179, 846 between 2011 and 2013.
She however, expressed concern that owners of the buildings deliberately ignored the court summons as well as hearing notices served them, adding  that no representative was sent by the landlords during the court trials.
According to her, "in this instance, they were served with court summons and hearing notices, yet they did not appear in court, but we were able to get judgments against them.
"APLUC had so far secured 25 judgments in Awka and Onitsha magistrate courts while 496 cases were pending in Awka, Onitsha, Idemili North and Nnewi North magisterial courts", Okafor said.
APLUC Coordinator of the enforcement, Mr Mecha Udo, in his remarks expressed worry that despite the low property rate levies people were recalcitrant in payment, urging members of the public to have a change of attitude.
Short URL: https://www.africanexaminer.com/?p=13963