Anambra Guber Poll: CNPP Calls For Immediate Resignation Of Jega
Featured, Latest News, News
Wednesday, November 20th, 2013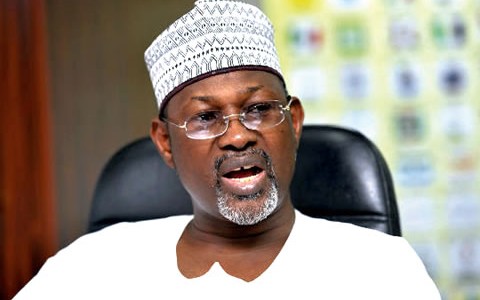 … decries Gov Obi's ethnic card politics
Ignatius Okpara, Enugu
Conference of Nigerian Political Parties, CNPP, has decried the ethic card politics being allegedly thrown up by Governor Peter Obi of Anambra state as a result of the stalemated governorship election in the area last Saturday, just as it called for the immediate resignation of  chairman of Independent National Electoral Commission, Professor Atahiru Jega.
The body, stated that the ethnic card  being perpetuated  by Governor Peter Obi was not good for a multi- ethic country as Nigeria, accusing him of conniving with the Independent National Electoral Commission, INEC, to rig the November 16 Anambra governorship polls.
CNPP in a statement issued and signed by its National Publicity Secretary, Osita Okechukwu made available African Examiner in Enugu, said the propaganda being orchestrated by Governor Obi that the All Progressives Congress, APC, is a Yoruba and Islamic political party is cheap blackmail and of no substance.
According to CNPP, it is because Governor Obi sees the APC candidate in the election, Senator Chris Ngige as more credible and experienced candidate to succeed him that he propagates ethic politics against him.
The statement read thus: "It is alarmed over Governor Peter Obi's penchant for ethnic card; which portends danger for Nigeria's fledgling democracy.
"Penultimate day, it was the issue of Yorubas deporting Igbos from Lagos, forgetting that he deported non-indigenes in 2009.
"Yesterday, it was an Hausa man, in this instance, Malam Nasiru El Rufai, who came to stop his rigging plan and today, the ethnic card allegation is that it was Osun State women who demonstrated at Awka against the sham Anambra State governorship election.
"For the avoidance of doubt the women who demonstrated are aggrieved
and courageous bonafide  Anambra women whom Professor Attahiru Jega deliberately not only disenfranchised but stole their mandate."
The CNPP said the video clips are still there and challenged Governor Obi to publicly point out Osun women in the video pictures.
"There is a limit to the endurance for a people whose mandate was stolen". It stated.
"On the House Arrest of Malam Nasiru El-Rufai,  Governor Obi proclaimed that as an APGA Chieftain, he won't go to Katsina state during election, adding that if he has way he would have bundled El-Rufai out of Anambra state.
"He (Obi) forget that El-Rufai's freedom of movement is guaranteed by the 1999 Constitution Federal Republic of Nigeria which he as governor swore to protect.
"Governor Obi instead of the ethnic card, should do an introspection, asking himself, why the desperation in getting Ndi Anambra to seamlessly elect the candidate of his party, after seven years of serving my people? Why is Senator Ngige an issue out of 23 candidates?"
"CNPP once more call for total cancellation of the election, and resignation of Professor Jega for complicity as events have shown the invincible hand of President  Goodluck Jonathan in the sham election.
"Otherwise, how can his party the PDP abandon its candidate, Comrade
Tony Nwoye and support APGA's Pyrrhic victory in the face of gross irregularities and substantial evidences that tainted the election". CNPP asked
Short URL: https://www.africanexaminer.com/?p=5040