Anti-Party: Bayelsa PDP Probes Senator Paulkner, Jonathan's Aides
Featured, Latest News, News From The State, Politics
Wednesday, April 15th, 2015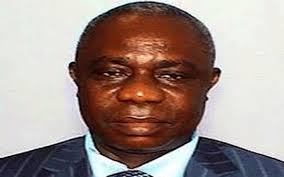 *May Wield Big Stick Against Erring Members
Indications have emerged that Bayelsa State Chapter of the Peoples Democratic Party (PDP) is contemplating of instituting a probe into the anti-party activities of Senator Emmanuel Paulker in the recently concluded State House of Assembly elections.
Besides, there are indications that the PDP is also probing the role of some of the chieftains of the party, including some top aides of the President Goodluck Jonathan for allegedly working against the interest of its candidate in the elections.
Sources said the leadership of the party in the state had summoned and queried some top party chiefs in the state over their non-committal role and anti-party activities during the House of Assembly elections, especially the open support given to APGA, Labour Party and APC candidates.
For instance, the source gave clear instances where Senator Paulker and his wife reportedly mobilized thugs and resources against the interest of the PDP candidate in favour of his preferred APGA candidate, and in the process allegedly ordering his thugs to beat up the PDP agent for daring to challenge him.
According to the source, the Senator "looked like a wounded lion as he was stopped from having his way."
The source said since it almost certain that the so-called Jonathan's men are set to dump the PDP, the leadership of the party has threatened to wield the big stick against all erring members once its disciplinary committee is done with its findings.
Short URL: https://www.africanexaminer.com/?p=23207