APC Absolves Rivers State Government of Complicity in Kidnapping, Murder
Latest News, News, News From The State
Friday, February 28th, 2014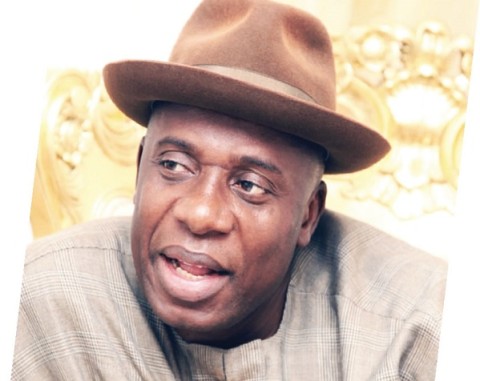 The All Progressives Congress (APC) in Rivers State has absolved the Rivers state government of complicity in the kidnapping of three PDP chieftains and in the killing of one other person.
The abducted men include the Port Harcourt Local Government PDP Chairman, Ikechi Chinda; a former member of the House of Representatives representing Port Harcourt Federal Constituency I, Hon Chinyere Igwe; and Alwell Ihunda.
In a press statement issued by the Senior Special Aide on Media and Public Affairs to the Interim State Chairman, APC Rivers State, Chief Eze Chukwumeka Emeka said:
"We consider this allegation not only very unfortunate but also unbecoming of a fellow who claims to be a party leader".
"Those who know the antecedents of Governor Chibuike Rotimi Amaechi and the Rivers State Government under his watch can testify to his abhorrence for violence, including the unholy acts of kidnapping and militancy – not to talk of murder! It is a well-known fact that the Amaechi administration did everything humanly possible to eradicate the menace of militancy and kidnapping from Rivers State and that it succeeded in doing so until the likes of Mr. Obuah came on board promoting both militancy and kidnapping as part of their satanic strategy to make the state ungovernable due to their political differences with Amaechi This fact is well known to every keen follower of events in Rivers State.
"It is, therefore, diversionary for Mr. Obuah, who played a key role in bringing back insecurity to Rivers State, to turn around to accuse the Amaechi administration in this regard. We urge Mr. Obuh to apologise to Gov. Amaechi and Rivers APC leadership within 48 hours or we may feel compelled to explore legal options available to us in this regard. He should also assist the police to unravel the circumstances behind the alleged kidnapping and murder since he obviously knows much about these criminal acts.
"Though this act maybe a ploy to protest the removal of CP Mbu from Rivers State by the PDP faithful seeing that CP Mbu was one of their prized members and introduction of the type of Government they intend to run in Rivers State if they take over the reins of governance in Rivers State come 2015 but now that we have come to terms to their level of frustration we will ensure that such a group will never taste power anymore in Rivers State.
"Finally, let us state unequivocally that neither Rivers APC nor Gov. Amaechi and his administration know anything about the alleged kidnapping and murder. We will never be involved in any act that will bring sorrow to even our greatest political enemy or enemies, not to talk of aiding kidnapping of anybody for whatever reason! We urge the Police to investigate Mr. Obuah and find out from him why and how these people were kidnapped as both the Rivers State Government and APC leadership have nothing to do with this".
Short URL: https://www.africanexaminer.com/?p=8694