APC Misconstrues Jonathan's Remarks On Heroes Of War Against Ebola – Analyst
Ebola News, Featured, Latest News, Politics
Friday, October 10th, 2014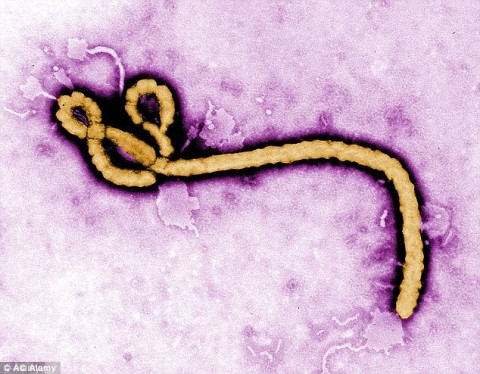 The statement recently credited to President Goodluck Jonathan over who the glory is due, on the successful containment of the deadly Ebola Virus Disease (EVD) in Nigeria has continued to draw comments, as the opposition All Progressives Congress (APC) has been accused of misinterpreting the President's submission.
In a piece titled: "Ebola: Containment Controversy Unnecessary" by John Udumebraye and posted on Special Assistant to President Jonathan on Media and Publicity, Dr Reuben Abati's official website Friday, it was clarified that Mr. President's statement was referring to unity and cooperation exhibited by all the stakeholders, in efforts to check further spread of the virus, when he spoke in Benin and at the Ecumenical centre.
"His point was that the Ebola case has demonstrated that we need unity and cooperation to be able to tackle the nation's myriad challenges.  He never claimed credit nor attributed the success in containing the scourge solely to the Federal Government nor to the PDP.
"While President Jonathan has openly commended the two front-lines states of Lagos and Rivers for their roles in containing the Ebola scourge, that commendation was not, by any means, intended to undervalue the pivotal roles of the federal government.  After all, the Federal Ministries of Health, Aviation, Transport, Education and other relevant agencies involved in the Ebola fight, belong to the federal government" Udumebraye affirmed.
Still, he declared that without fear or favour, the federal government deserves the "bulk of the credit for containing the Ebola scourge, even when President Jonathan, in his usual characteristic modesty, has not said so…"
The piece theerefore posed: "Is it not the federal government's policy on Ebola, its effective advocacy, mobilisation and campaigns that have prevented the disease from surfacing in other parts of the country?  So, why should the outcome of these efforts be credited to one or two frontline states?"
Udumebraye asked what could have been APC position, regarding who takes responsibility, had it been the efforts failed.
He noted just as the party has been criticizing the President for what it  claimed to be failure in resolving the security crisis in the North Eastern part of the country, it would have expectedly crucified him, if the Ebola efforts had failed to yield positive results, adding "much is the illogicality of the APC position", which he asserted always holds the Federal Government culpable when there was failure, "but withholds the credit from the same government when there is success".
It would be recalled APC last week in a statement by its National Publicity Secretary, Alhaji Lai Mohammed, criticism President Jonathan's of attempting to attribute success of Ebola successful management in the country to himself, complaining this was done without mentioning "the real heroes of the battle: which it mentioned include: Dr. Stella Adadevoh and her colleagues at the First Consultant Hospital, officials of the Ministries of Health in Lagos and Rivers States and most especially, Governors Babatunde Fashola and Rotimi Amaechi" of Lagos and Rivers states respectively.
Short URL: https://www.africanexaminer.com/?p=18502