APC Replies Chime, Says Enugu is Politically Sick Under PDP
Featured, Latest News, News
Sunday, January 5th, 2014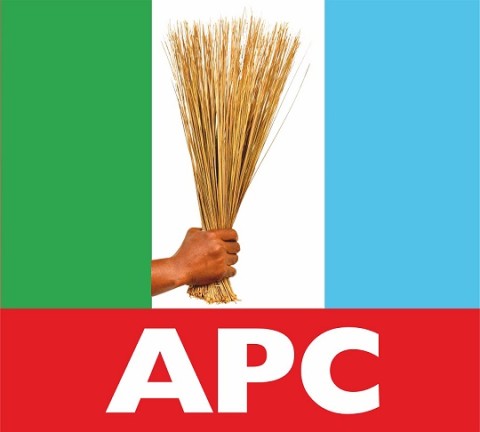 Ignatius Okpara, Enugu
Less than 24 hours that Governor Sullivan Chime of Enugu state lambasted the All Progressive Congress APC, describing it as a party of no substance, the opposition party has replied him, saying "Enugu state is sick and needs enough dosage of APC of 2015 general elections.
African Examiner, reports that Chime, made the unpleasant statement against APC on Saturday at the Michael Okpara square, Enugu, during the swearing-in ceremony of the newly elected local government chairmen in the state.
Apart from describing the opposition party as a party of no substance, the Governor, said it has no place in Enugu state and the presidency.
But reacting to the Chime's knocks via a statement made available to our correspondent in Enugu on Sunday, south east interim publicity secretary of APC, Osita Okechukwu, described the Governors speech as self-serving and dictatorial.
Okechukwu, alleged that the council chairmen were undemocratically imposed on the people.
His statement read in parts: "The APC South East states unequivocally want to say that Enugu State is sick and needs enough dosage of APC post 2015 general elections.
"We are at a loss why Gov Chime a senior lawyer will be celebrating the hand-picking of the 17 local government chairmen and councillors, contrary to the provision of the law and core tenets of democracy, when he deliberately manipulated Dr Emma Eneh led Enugu State Electoral Commission to disqualify APC and APGA candidates with flimsy excuses.
"Some of the candidates were disqualified for paying taxes outside Enugu State, as if none of our sons and daughters reside outside the state or do business outside the state." He asked
"Why was Gov Chime afraid to use the election to test the ground before deceiving President Goodluck Jonathan not to bother to campaign at Enugu? Enough of such cheap deception could have used this forum to expose how the Electoral Commission conducted the sham and so called local council election.
He said, "but for the fact that the matter is before the court and as true democrats we do not want to be contemptuous of the court. We need to remind Gov Chime that the good people of Enugu State are keeping records of the billions streaming into Enugu State treasury and so far the job done is not commensurate with funds collected.
"We have already queried Gov Chime over the misplaced priority, bogus and untidy manner of the award of new Enugu State Secretariat, a matter receiving due attention at EFCC".
On the endorsement of President Jonathan before he declares, may we ask the governor to mention which project Mr President has executed in Enugu State 3 years down the line; for we regrettably remember the empty promises he made to our good people". The APC chieftain declared.
Short URL: https://www.africanexaminer.com/?p=6818