Apex Court Nullifies Austria's Presidential Election Over Irregularities
Featured, Latest News, World News
Friday, July 1st, 2016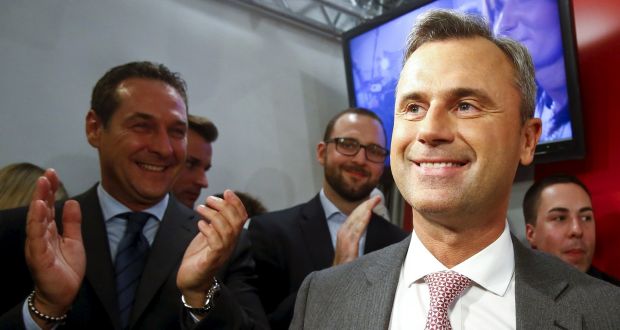 …Re-run Holds September or October
BALTIMORE, MD (AFRICAN EXAMINER) – Austria's apex court has nullified the result of the Presidential election lost by the candidate of the far-right Freedom Party Norbert Hofer.
Hofer challenged the result, on the ground that postal votes had been tampered with.
He lost the poll to the former leader of the Greens, Alexander Van der Bellen, by 30,863 votes or less than one per cent point.
In his ruling, head of the Constitutional Court, Gerhard Holzinger, said: "the challenge brought by Freedom Party leader Heinz-Christian Strache against the 22 May election has been upheld."
"The decision I am announcing today has no winner and no loser, it has only one aim: to strengthen trust in the rule of law and democracy" the Court Head stressed.
Following the judgment, a fresh Presidential poll will be held in September or October 2016.
If eventually elected, Mr Hofer would become the first far-right head of State of an EU country.
His party's election campaign thrusts were: immigration and falling living standards for the less well-off.
After Brexit, Hofer declared he favoured holding a similar referendum in Austria if the bloc failed to stop centralization and carry out reforms "within a year".
He spoke further, indicating last Sunday, in a German newspaper, that if EU evolves in the wrong direction, he would ask the Austrians if they still want to be part of it."
His opponent, Mr Van der Bellen, is strongly pro-EU and has spoken of his dream for a border-free "United States of Europe".
Following the court's order for a re-run the vote, President Heinz Fischer will be replaced on a temporary basis by three parliamentary officials, including Mr. Hofer.
Short URL: https://www.africanexaminer.com/?p=33981