Army/Shiites: Absence Of El-Zaky Zaky Representatives Stalls Proper Inaugural Hearing
Featured, Latest News, News
Monday, February 22nd, 2016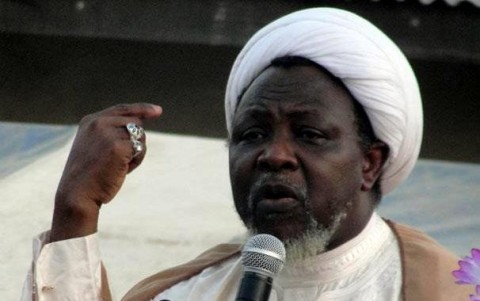 By Mustapha Abdul Salaam
The inaugural public hearing of the Judicial Commission of Inquiry (JCI) set up by the Kaduna State Government to investigate clash between the Military and Shiat's group – the Islamic Movement of Nigeria (IMN) could not take off proper, due to the absence of representatives of IMN.
Representatives of the Nigerian Army were present at the late Gen. Hassan Katsina House, Kawo, Kaduna venue of the inaugural public sitting of the Commission, to give give account of the December 12, 2015 bloody clash, which claimed many lives, especially members of the Shiat's group.
The absence of Shiites representatives according to their Counsel who informed the Commission via writing, was due to inability of IMN members to have access to their leader, Shiekh Ibraheem El-Zakzaky, who has been held since the outbreak of the clash.
The letter also indicated this accounted for their failure to send any memorandum, as they did not have their leader's view, whether to attend the public hearing or not.
In the meantime, Chairman of the Commission, Justice Muhammadu Lawal Garba has directed Counsel to JCI, Mr. Yusuf Ali (SAN), to work on how to locate Sheikh El-Zaky Zaky and report back to it when next it is sitting.
Justice Garba adjourned hearing till Wednesday, February 24, 2016. He held that the adjournment was mainly due to the absence of one party which involved in the inquiry.
The Jurist stated "It is required by law for every party in the clash to be present at all the sittings of the proceedings".
In view of this, he urged representatives of the Army to present at every sitting as required by law.
Still, the absence of Shiite representatives might not be unconnected with their group's reservation on the composition of the Commission. MNI had complained previously that it lacked confidence in the 13-member Commission's membership – alleged to be Government apologists
Speaking with the journalists after the inaugural sitting, Commission's Counsel established that the location of IMN Leader  is known to him, therefore promised  to write formally to the appropriate authority, so as to enable Sheikh El-Zaky-Zaky Counsels have access to him and get necessary briefings from him.
He informed in all, the Commission had received a total of 105 memoranda.
It would be recalled members of IMN on Saturday, December 12, 2015 clashed with the convoy of the Chief Army Staff, Brig. Gen. Tukur Buratai along Kano-Kaduna road while on annual long procession from their base to the Zaria headquarters of the group. The Shiite members were alleged to have made an attempt on the life of Chief Army Staff, a development that ignited the army to open fire on the transiting IMN members.
Short URL: https://www.africanexaminer.com/?p=30417