Bangladesh Air force Crashes Into Sea
Latest News, World News
Monday, June 29th, 2015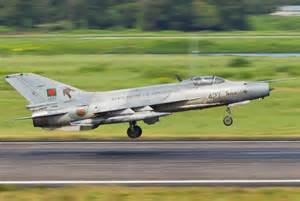 Reports say a training plane belonging to Bangladesh Air Force Monday, crashed into the sea, leaving its pilot missing in the Bay of Bengal.
Wing Commander Noor-e Alam, Manager of Shah Amanat International Airport, said the F-7 trainer crashed soon after it took off from an air-base at Patenga, some 220 kilometres South-East of the capital Dhaka.
The aircraft was said to be on a regular training mission.
Alam said the Bangladesh Air Force and Navy had launched a search operation on the development. (NAN).
Short URL: https://www.africanexaminer.com/?p=24228