Bayelsa: Alaibe Not Desperate for Power, say Loyalists
Featured, Latest News, News From The State
Saturday, September 26th, 2015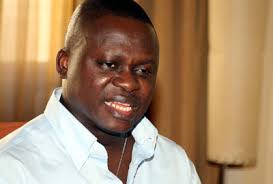 BALTIMORE, MD (AFRICAN EXAMINER) – The Bayelsa state governorship election scheduled for December 5 is becoming more dramatic and interesting.
A political organisation, Good Governance for Change Initiative, on Saturday rose in defence of All Progressives Congress (APC) governorship aspirant, Timi Alaibe, saying he is not desperate for power but running to serve the people of Bayelsa State.
This is coming barely 24 hours after a group sympathetic to ex-Governor Timipre Sylva, APC Youth Vanguard, had said Alaibe was so desperate for power.
But the Organising Secretary of GGCI, Mr. Friday Dressman, in a statement reacting to the claims by APC Youth Vanguard, said contrary to insinuations, it was Sylva who had showed desperation for the job of governor as his conduct indicated during the recent botched governorship primary of the party.
Dressman said despite all that were said about Alaibe, he remained unruffled, adding that it was all designed to frustrate him out of the race.
The body took a swipe at Sylva, describing him as a "blood thirsty politician whose politics is founded on thuggery, violence and brigandage".
Dressman reiterated the concern of the group that the politics of the state was descending to name-calling and called for restraint by focusing on the issues of the election.
He, however, clarified that the events of last Tuesday during the primary election were triggered by Sylva's "inordinate ambition", saying they could have been avoided had the former governor played by the rule rather than "obsessive inclination to seize power" in what he also referred to as "do or die politics".
Dressman said, "We took exception to the various insinuations in the statement of the APC Youth Vanguard which tried in vain to label Chief Timi Alaibe as being desperate for power but we are convinced that the reverse is the case. If they were realistic, it would have dawned on them that contrary to their lazy claims, it is indeed Sylva, their principal, who is desperate for power and our convictions on this are based on his antecedents.
"Sylva, though his record of "service" as a blood thirsty politician has since been rejected by Bayelsans. The events that occurred during the APC primary last Tuesday where Sylva's thugs and cult boys were on rampage clearly showed the brand of politics of the former governor. To him, politics is a do or die affair. That's what we can call desperation unlike the civilized and democratic conduct of Alaibe.
"Alaibe is ready and always willing to serve the good people of Bayelsa but not through violence. He is only interested in the issues of development in Bayelsa State. In this state, we know the true practitioners of violence and cultism. Bayelsans cannot forget in a hurry the atrocities committed by Sylva while he was the governor. Many lives were wasted on the streets of Yenagoa in what many knew as state sponsored killings of perceived enemies. So many innocent lives were lost in cross fire of cult gangs or killer squads who regrettably were introduced to drugs.
"Many can still recollect that these boys were used as political thugs to intimidate opponents and if the Youth Vanguard is truthful, it will concede that what played out last Tuesday was a demonstration of a sordid past aided and abetted by Sylva. So rather than see Alaibe as desperate, it is actually the former governor who is desperate for power. Indeed, a man who is openly fighting the national leadership of his party is not fit to be governor. Sylva is not worthy to be fielded as our governorship candidate in this election otherwise APC stands to lose the election."
Short URL: https://www.africanexaminer.com/?p=25997