Bayelsa Polls: Southern Ijaw Chairman Refutes Claim of Attack
Featured, Latest News, News From The State
Sunday, December 27th, 2015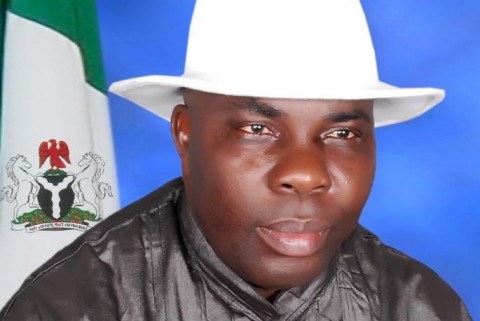 The Chairman of Southern Ijaw Local Government, Chief Remember Ogbe, has in strong terms, debunked claims by the Bayelsa State chapter of APC that Governor Seriake Dickson assaulted him in government house after the governor ''lost'' the election in Southern Ijaw in spite of what APC called  a ''spending spree to win Southern Ijaw.''
While describing the report as wicked and malicious, Chief Ogbe said nobody ever attacked him. He averred that the story of attack on him was a figment of the imagination of the opposition concocted by its Guber Candidate, Chief Timipre Sylva to smear the democratic credentials of Governor Dickson with the target of tarnishing the governor's hard earned reputation as a non-violent politician.  The good news is that Bayelsans cannot be swayed by the APC propaganda because the public knows that Sylva and the promoters of APC in the state are merchants of violence while Governor Dickson and PDP have in the past three years, restored peace and prosperity to our people.
Chief Ogbe said as the supplementary election in Southern Ijaw draws closer, the APC is getting more desperate in their sinister bid to capture Bayelsa by hook or crook. He however expressed confidence that PDP will win Southern Ijaw because according to him, ''the people of Bayelsa in general and Southern Ijaw in particular have rejected Sylva and APC''.
Chief Ogbe also wondered why the APC would claim that the governor was angry for losing election in his council when there was no election at all in the first place.
He declared: ''Southern Ijaw was riddled with violence and turned to a theatre of war by the APC. Election materials did not get to the polling units, INEC officials were kidnapped and these were the reasons why INEC cancelled the process and fixed January 9, 2016 for the election. So how could the governor be angry with me for not delivering? This is the height of APC desperation and the discerning public must be weary of them.
Chief Ogbe enjoined the people of the area to remain steadfast with the PDP, stressing that Governor Dickson would provide more democracy dividends for them when re-elected.  And contrary to APC claims that the governor spent so much money to sway voters to no avail, the Council Chairman said the PDP Guber candidate did not need to buy votes in Southern Ijaw because it the stronghold of PDP.
''Southern Ijaw is the stronghold of PDP and Dickson. Our party controls the grass roots, produced all the councilors, all members of the state House of Assembly, and a member of the National Assembly. The Speaker of the House, Chief of Staff to Governor, commissioners, many appointees and above all, our leader, Chief DSP Alamiesiegha hailed from Southern Ijaw, so it is a win, win situation for PDP,'' Chief Ogbe thundered.
Short URL: https://www.africanexaminer.com/?p=28899