Bishop Wale Oke To Politicians: "Don't Break Up Nigeria", Backs National Conference
Featured, Latest News, News
Monday, February 10th, 2014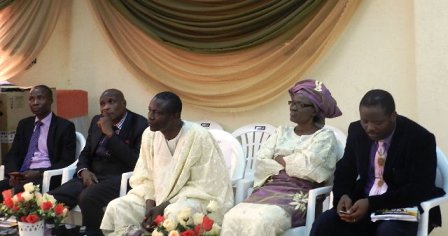 Kayode Adelowokan
President and founder of Christ Life Church also known as Sword of the Spirit, Bishop Francis Wale Oke, has warned politicians to desist from any act that may break up Nigeria.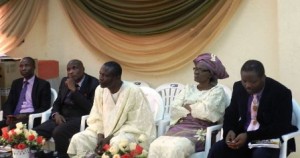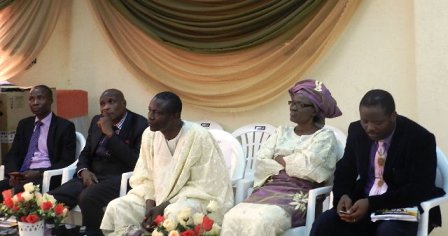 Bishop Wale Oke, said disclosed this on Monday, February 10, 2014, while addressing journalists during the 25th year anniversary press conference of the church in Ibadan, that though they are jostling for posts, there is also the need for them to comport themselves in the fear of God.
The former Chairman, South-West, Pentecostal Fellowship of Nigeria (PFN) said,
"Let me appeal to our politicians to please conduct themselves in the fear of God and not heat up the polity. They should conduct their campaigns in the fear of God and not give empty promises to the messes.
"At this particular time, our nation needs prayer because we are going through real challenges and now, Independent National Electoral Commission (INEC) has rolled out time table for elections. As you know, some election will take place this year; Ekiti and Osun states while others will take place next year.
"Nigerians must at this particular time pray, fast and look unto God that He will be merciful to us as a nation and keep our nation together that every negative prophesies that we will break up will not come to pass.
"It is on the account of this that we are inviting all Nigerians to join us during this special time of prayer that will mark the 25th year anniversary of Christ Life Church in Ibadan between February 11 – 16, 2014, that God will intervene in the affairs of this nation, Nigeria."
The clergy therefore called on Nigerians not to fear because the country will not break as against the notion shared by some people that Nigeria will break up before 2015 general elections.
He also prayed that God will touch the heart of the country's politicians not to engaged in politics of 'do-or-die' politics rather, play the politics with the fear of God.
"Let me remind our politicians that if those that went ahead of them had broken the country into pieces, there will not be one today that they can govern. They should know that they have the responsibility to leave for the future, a stronger, united and more prosperous Nigeria that will be a blessing."
He stressed that Nigerians should not lose heart on what God can do for this country, adding that the present situations in the country should make us strong as a nation.
Speaking on the national conference, Bishop Francis Wale Oke, urged every individuals with different notions to come together to discuss the future of the country.
"I know there have been various opinions about the national conference, but every thinking Nigerians knows that we should sit down and talk about our future and the terms of our togetherness so that we will not continue to take undue advantage of each.
He admitted that there is inequality and injustice in the distribution of nation's resources. "The wealth of the nation is not evenly distributed. There are people that are completely opulent and there are those that are downright poor which is not supposed to be."
He quoted Winston Churchill that it is better to jaw-jaw than to war-war. "Let us go to the national conference, let's sit down to talk and in the process, we'll understand ourselves better but when it is given political colouration, that is when we will not see any good from the conference", he added.
He however called on Boko Haram sects and every other aggrieved groups to let down their guns and for the national conference to settle their various differences.
Short URL: https://www.africanexaminer.com/?p=8163