"Boko Haram Deploys 100 Suicide Bombers To Jos" – Security Source
Latest News, News
Tuesday, May 27th, 2014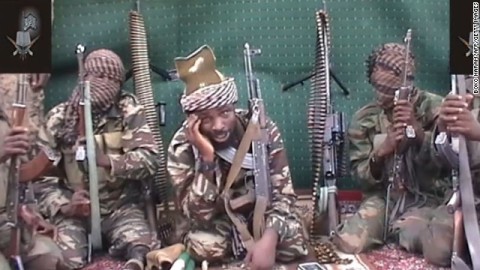 Agabus Pwanagba, Jos
Following the recent bomb blasts in Jos city, a security source has hinted that over 100 suicide bombers may have been deployed to Jos.
This is besides the fact that rumours have being making rounds of possible explosive attack in the city since the twin blast last week.
A senior security officer within the security sector in the state who would not want to be mentioned said, "Let me tell you, we are in serious trouble in this state. Do you know that since that last Tuesday bomb blasts more than six members of the Boko Haram have been caught and arrested from various places within the city.
The source who swore by his riffle to substantiate his claims said, "All the tension and rumour you are hearing every where in town that some people were caught with bomb here and there in Jos are real, don't just call them rumour, they are real, we have discovered at least six of them since that Tuesday attack.
African Examiner gathered that one of the Boko Haram suspects who was apprehended last Friday at the Air Force base Jos while trying to penetrate the Air force through the main gate along Rayfield road had confessed that there are at least 100 of them deployed to Jos city to detonate explosives at identified points.
It was also gathered that the suspect, while been checked at the Air Force gate claimed he was heading to the Airforce hospital to deliver food to a patient on admission.
However a security checks on the suspect's car revealed he was carrying explosives and was immediately apprehended and the explosives disabled.
The source further explained that, "The suspect made a confession that even shocked the Air force men interrogating him, he revealed that he was actually on errand for Boko Haram to deliver explosive at an identified location, and that he is not the only one on such errand, he claimed there were at least 100 already despatched to the city with explosives.
Recently, a young man suspected to be spying for Boko Haram was apprehended at Mobile Police barrack, the MOPOL 8 close to the Air Force Base Jos.
Short URL: https://www.africanexaminer.com/?p=11854