Boko Haram Militants Attack Multi-national Joint Task Force Base In Borno
Latest News, News
Sunday, January 4th, 2015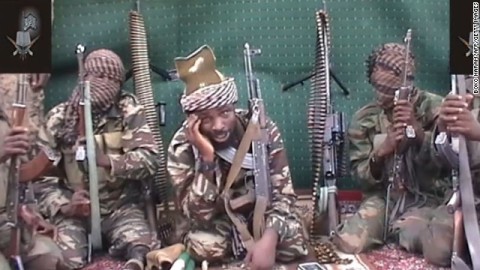 From Mustapha Abdul Salaam, Maiduguri – The base of the Multi-National Joint Task Force, (MNJTF), in Baga, Borno State, North Eastern Nigeria, has been attacked and dislodged by the suspected Boko Haram insurgents.
The invasion which occurred Saturday was confirmed to the newsmen by a security official in Maiduguri, the Borno State capiotal. The personnel narrated that the attack was very engaging as it took the security men struggled to have upper hands, but to no avail.
The security official who preferred not to be mentioned explained that there was actually a tip that the insurgents planned to dislodge the MNJTF settlement, early Saturday morning, therefore the Military force mobilized and faced the militants in a gun battle.
The source confirmed that the military had a challenging engagements, as the base was seriously dislodged, while he could not ascertain the level of damages for now.
The force – MNJTF is a formation of defense and military Chiefs from six different countries under the umbrella of the Lake Chad Basin Commission to deal with cross – border terrorism acts, such as arms trafficking, invasion, killing and others in the sub region.
The Saturday attack on its base might therefore not unconnected with the challenges the militant group, has been facing in fairing, in its deadly attacks within Nigeria and her border countries.
Short URL: https://www.africanexaminer.com/?p=21278