Boko Haram: New GOC Pledges to Combat Insurgency
Featured, Latest News, News, Uncategorized
Friday, January 10th, 2014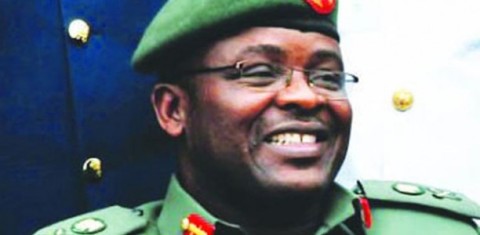 Agabus Pwanagba, Jos
The new General Officer Commanding (GOC) of the 3 Armored Division of the Nigeria Army, Rukuba, in Plateau State, Major General John Nwaoga, has pledged to work hard in surmounting the security challenges bedeviling the North-Eastern part of the country.
The new GOC made the pledge in Rukuba, headquarters of the division on Friday, while taking over the command of the division from Major General Bonna Awala.
His words:  "I urge all of you to brace up because the job ahead of us is daunting. I want us to work in concept so that in no time we will put those challenges behind us.
"You are all aware that the 7 Division and 3 Division are the centre point of the current security challenges in the North-East.
The new GOC maintained that the Chief of Army Staff (COAS) had provided and is still providing a lot of resources and equipment to ensure that the army and other security agencies resolve the crises.
He appealed to Awala who had been posted to Army Headquarter as Army Secretary to assist the Division by ensuring that more personnel were posted to the division.
Nwaoga solicited the cooperation of the people of Plateau and other States under the Division, saying with their cooperation, the army would maintain peace in the States.
Until his appointment as the GOC 3 Division, Nwaoga was Commander, Nigeria Army Armored Corps Bauchi.
In his earlier remarks, the out going GOC, Major General Awala thanked the officers and soldiers of the Division for the support they gave him during his time as GOC, appealing to them to give same to his successor.
Short URL: https://www.africanexaminer.com/?p=7109