Breakaway Group Emerges Out of APC
Featured, Latest News, News
Wednesday, July 4th, 2018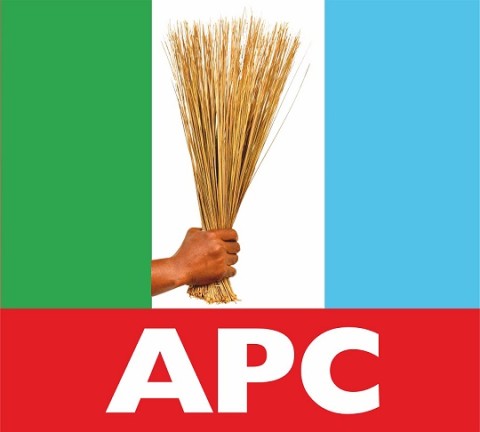 (AFRICAN EXAMINER) – A political group has announced its breakaway from the ruling All Progressives Congress (APC), calling itself Reformed APC (R-APC).
Alhaji Buba Galadima  from Gashua, Yobe State, and former secretary of the defunct Congress for Progressive Change was introduced as the National Chairman of the group.
Alhaji Kawu Baraje, chairman of the New Peoples Democratic Party that had joined the APC in 2014, was at the conference.
Recall that Baraje said on Sunday in Ilorin that the New PDP would make its stand known this week. His presence may therefore be taken that the R-APC and n-PDP are the same.
Meanwhile, Galadima claimed members of the R-APC included most of the leading members of the defunct new Peoples Democratic Party (nPDP), Congress for Progressive Change (CPC), All Nigerian Peoples Party (ANPP), Action Congress of Nigeria (ACN) and others.
His words:
"We are sad to report that after more than three years of governance, our hopes have been betrayed, our expectations completely dashed.
"The APC has run a rudderless, inept and incompetent government that has failed to deliver good governance to the Nigerian people.
"It has rather imposed dictatorship, impunity, abuse of power, complete abdication of constitutional and statutory responsibilities, infidelity to the rule of law and constitutionalism.
"It has failed to ensure the security and welfare of our people and elevated nepotism to unacceptable height. The APC has failed to deliver on its key promises to the nation.
"There is no evidence of any political will to reverse the decline of our party, while leaders who have created these circumstances continue to behave as if Nigerians owe our party votes as a matter of right.
"The APC government, has been a monumental disaster, even worse than the government it replaced.
"The political party that was a vehicle for enthroning the government was rendered powerless by manipulations and complete lack of due process in its operations.''
"It is very likely that the judicial decisions on these cases will result in massive chaos, confusion and uncertainties.
"The so-called National Convention of the APC was even worse.
"The National Convention of the party was ridiculed with constitutional infirmities that were so glaring and obvious that no fair minded person can claim that a legitimate and lawful executive emerged from that process.''
"Under the circumstances, patriotic elements and most of the original founders of the APC have found themselves in the opposing side of this charade.
"Most of the delegates who bought and paid for forms for the congresses and convention and were elected as delegates have come together to take control and give legitimacy to APC to be now known as and called R-APC.
"It is clear that our party needs a leadership that will live by its founding ideals.
"We have therefore decided to legitimately lead those members to work to rebuild our nation more firmly on genuine democratic principles, to enshrine.
The new Chairman of the All Progressives Congress, Adams Oshiomhole sued for calm and asked disgruntled party members to sheathe their swords.
Short URL: https://www.africanexaminer.com/?p=44775