Breaking News: Another Malaysia Plane With 295 On Board Crashes In Ukraine
Latest News, News
Thursday, July 17th, 2014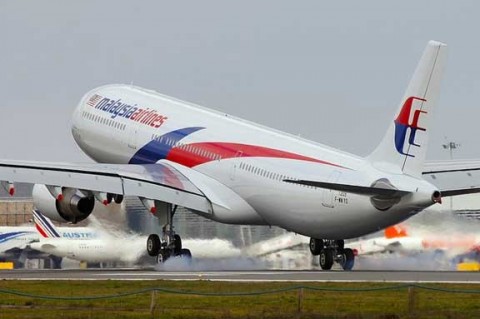 A Malaysian Airlines passenger plane has crashed in Ukraine near the Russian border.
According to Interfax, the Boeing 777 plane was flying from Amsterdam to Kuala Lumpur when it went down.
Reports say the Boeing passenger liner came down close to town of Shaktarsk region of Donetsk, where the Pro-Russians rebels are fighting with the Ukrainian security forces, after it disappeared from the radar.
Meanwhile, Ukraine says the Malaysian airliner was shot down with 295 passengers on board dead. There were no further details on who shot down the aircraft.
Malaysia Airlines said it lost contact with MH17 from Amsterdam adding that its last known position was over Ukrainian airspace.
President Obama says the plane crash is a "terrible tragedy" and that his priority will be to determine if US citizens were on board.
Speaking at an event in Delaware, he said the US will offer any assistance it can to help determine what happened.
"Our thoughts and prayers are with all of the families of the passengers, wherever they may call home," he adds.
It would be recalled that a Malaysian Airlines flight MH370 carrying 239 people went missing in March while on a flight from the Malaysian capital to Beijing.
Update: Malaysia Airlines Plane Brought Down by Missile in Ukraine, Say US Official
Short URL: https://www.africanexaminer.com/?p=14527