Buhari Backs Education Reforms, Standard
Featured, Latest News, News
Monday, November 13th, 2017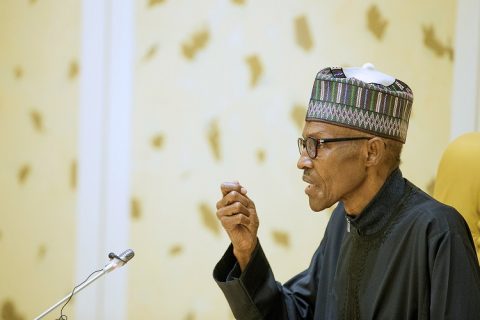 ABUJA, NIGERIA (AFRICAN EXAMINER) – President Muhammadu Buhari has mandated stakeholders at the ongoing "Presidential Summit on Education'' to among other things, sharpen the country's strategies for addressing the challenges of basic and secondary education; teacher training and professional development; technical and vocational education.
While declaring open the Summit at old Banquet Hall, State House, Abuja, President Buhari stressed that the meeting "must work to enhance quality in, and access to, higher education and other challenges in the sector that will debar us from attaining the SDGs and be among the top 20 economies in the world".
"My firm belief is that with the caliber of participants at this summit, the road to a better future is before us and we must chart it.
"It is my expectation that at the end of this summit, we shall come up with feasible, implementable but far-reaching action plans for the ministerial strategic plan that would make education play the pivotal role as the engine that drives national prosperity and development" the President said.
Buhari who admitted there were numerous other competing demands and responsibilities from different sectors of the economy, assured the Summit of the present administration's commitment to confronting and tackling the challenges in the education sector, adding that the gesture would be part of his government's deliberate "policy of revitalizing education provisioning and capacity building".
Mr. President emphasized that Nigeria must get it right and to get it right means setting her education sector on the "right path".
"No nation can achieve economic, social, political and cultural prosperity without a sound and functional education system.
"We should also bear in mind that the security and stability of the country hinges, to a large extent, on its ability to provide functional education to its citizens" Buhari restated.
The President declared that Nigeria could not afford to be lagging behind and called on the participants at the Summit to consider the session as a launch-pad to a more successful, more productive and more prosperous future.
He said the present administration was committed to revitalizing "our education system and making it more responsive and globally competitive".
While reiterating that Education changes the visions and perspectives of individuals, enhances critical decisions and improves democracy, President Buhari stressed that Nigeria's participation in all relevant international education fora together with her investment on education as well as collaboration with development partners was an indication of high level of commitment towards ensuring that every capable Nigerian receives good quality education.
Short URL: https://www.africanexaminer.com/?p=41483