Buhari Orders Anti-Graft Agencies To Probe Auditor General, Ukura
Exclusive Reports, Featured, Latest News
Wednesday, June 17th, 2015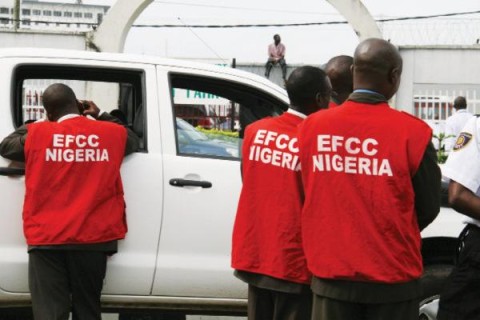 There are strong indications that President Muhammudu Buhari has ordered the anti- graft agencies to probe the allegation of financial recklessness levelled against the Auditor General of the Federation, Mr. Samuel Ukura
If found guilt, Mr. Ukura would be the first public servant to be probed by the Buhari's  administration.
The President's directive may not be unconnected with the revelation of an Abuja based group, 'The Whistleblowers Club of Nigeria which accused the Auditor General of  using his position to enrich himself making him the most corrupt public official in Nigeria.
The Group, an anti- corruption organisation noted in a petition that instead of auditing accounts of all federal agencies and ministries to put them in check to spend government resources judiciously, Mr. Ukura resorted to collecting bribes and look other way to encourage corruption nationwide.
The petition which was signed by Durodola Ayodele,  stated 'there are two big reported cases of bribe collecting from NDDC Port Harcourt and NNPC Abuja among other big parastatals that had offered bribes in the region of N500m to the Auditor General.
"Even of note is the newly acquired headquarters building of the office of Auditor General in which Mr. Ukura refused to pay agency fee".
Ayodele urged President Buhari to get to the root of the allegations levelled against the Auditor General who he said  had pocketed the heads of security agencies in order not to probe his activities.
He added that the top echelon of ICPC and EFCC were also too corrupt to be effective and under the payroll of the Auditor General.
The petition stated further, Although Mr. Ukura  is pencilled down for removal like the immediate past accountant general of the federation and many cases of personal dubious encounters are awaiting this corrupt officer".
Efforts to get the reaction of Mr. Ukura proved abortive as he did not pick his calls.
Short URL: https://www.africanexaminer.com/?p=24054