Buhari Orders Crackdown on Drug Traffickers
Featured, Latest News, News, Politics
Thursday, December 7th, 2017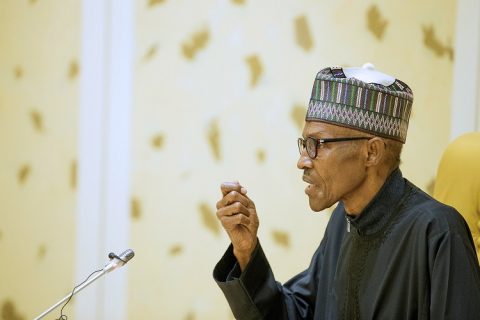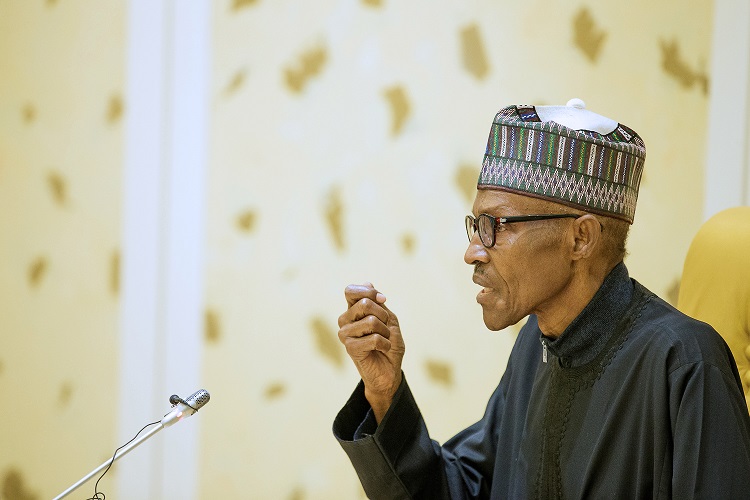 KANO, NIGERIA (AFRICAN EXAMINER) – President Muhammadu Buhari Thursday disclosed he had directed the country's law enforcement agencies to go after those trading and trafficking in illicit drugs which cause damages to the health of many Nigerians.
Buhari made the disclosure at an interactive meeting with religious leaders in Kano, as parts of events to mark his two-day State visit to the North west State.
The President expressed concern about the growing problem of drugs abuse in the country.
President Buhari acknowledged the Customs, saying the establishment has been doing a good job. He stressed that he was happy that he got someone who is efficient, strong and trusted to lead it in the person of Hameed Ali, a former governor of Kaduna State.
"I have charged them (Customs) and other law enforcement agencies to go after those trafficking in illicit drugs that are causing much harm especially among young people," he said.
Kano is presently battling with the crisis of drug addiction by youths and women.
The State's command of the National Drugs Law Enforcement Agency (NDLEA) in November said it destroyed 54.2 million tons of illicit drugs, especially marijuana.
On corruption, President Buhari assured the religious leaders that the war against monster would be prosecuted with the highest regards to due process and respect for human rights.
He urged Nigerians to be patient, noting that as an elected President he was bound to follow the constitution.
"When I came in uniform as Military Head of State, we locked every suspect in Kirikiri prisons until they proved that they were not guilty.
"Under the constitution, everyone is innocent until proven guilty. That is the constitution and we will abide by it." President Buhari restated.
Short URL: https://www.africanexaminer.com/?p=41901