Buhari Reiterates Nigeria's Commitment to African Union
African News, Latest News, West Africa
Monday, July 11th, 2016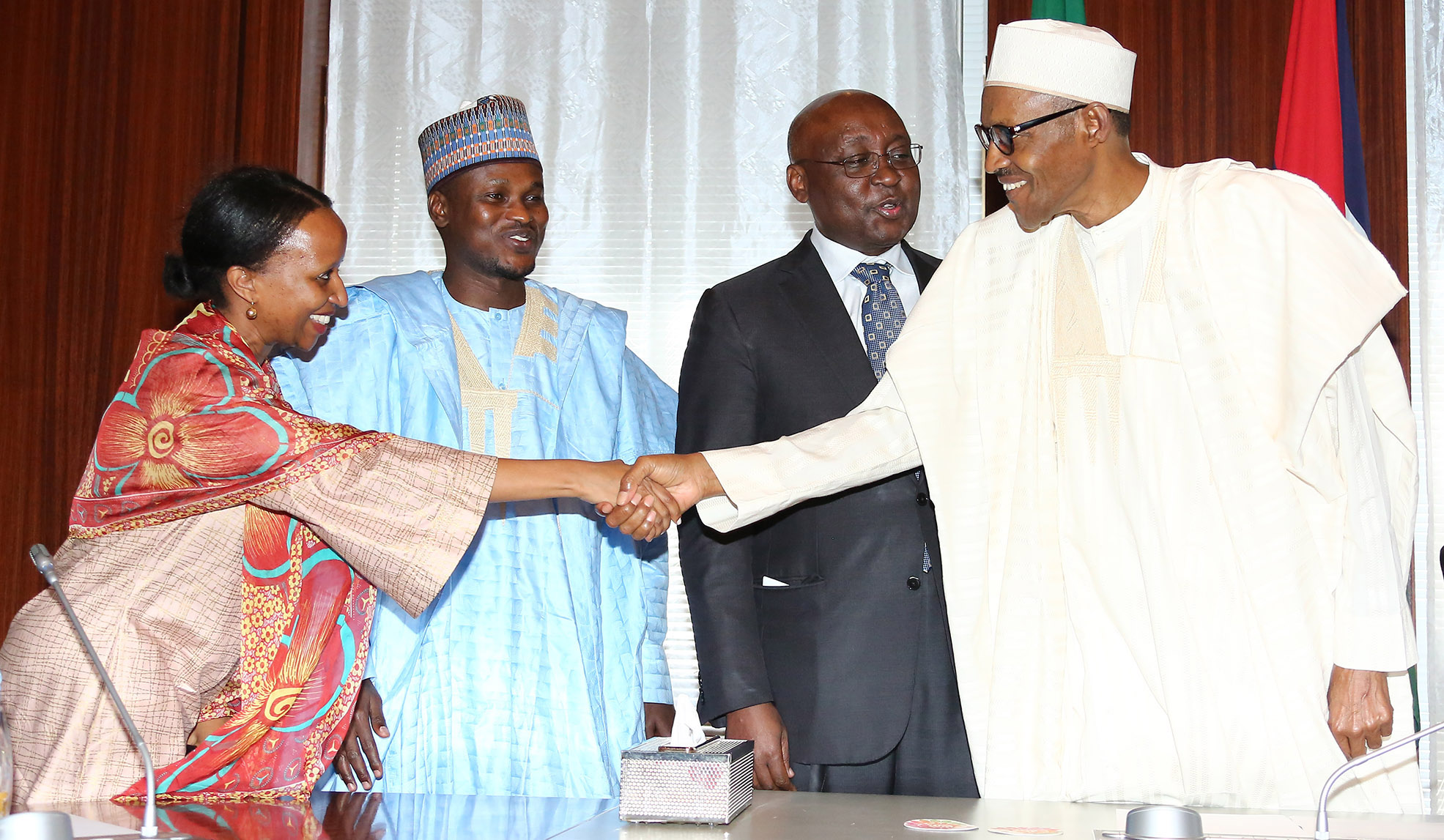 ABUJA, NIGERIA (AFRICAN EXAMINER) – President Muhammadu Buhari has promised that Nigeria will fulfill its financial obligation to the African Union (AU), particularly on programmes and operations aimed at ensuring durable peace, stability and security on the continent.
Mr. President made the promise Monday while receiving the AU Envoy on the Peace Fund, Dr. Donald Kaberuka.
He reiterated that supporting peace operations, under the auspices of the AU, in several countries affected by conflict remains a foreign policy priority for his administration.
Despite competing priorities on security and the economic downturn in the country, the President assured the AU envoy that Nigeria will also play a central role in seeking the EU and the UN to strengthen their support for crisis-prone African countries.
President Buhari used the occasion to weigh-in on the situation in South Sudan and appeal for peace and calm in the country.
"What is happening in South Sudan is extremely disturbing and it is a very dicey situation.
"The AU leadership has a crucial role in stabilizing the country and other African countries on the brink.
"What we can do urgently to stabilize South-Sudan is very important as African leaders meet in Kigali, Rwanda this month and later in September at the UN," the President said in a statement issued by his SSA on Media and Publicity, Garba Shehu.
Kaberuka in his remarks said funding AU-led peace support operations, which had remained a challenge for member-countries was further compounded early this year with the EU cut in its allocation to the AU Mission in Somalia by 20 per cent.
He said the AU summit in Kigali is expected to agree on a roadmap of alternative financing for AU-led peace support operations, including a proposal for African nations to fund 25 per cent of the Fund's budget while UN contributes the balance.
Short URL: https://www.africanexaminer.com/?p=34139