Buhari's 2nd Term in Office Will Ensure Igbo Presidency in 2023, Says DG VON
Featured, Latest News, News
Sunday, March 11th, 2018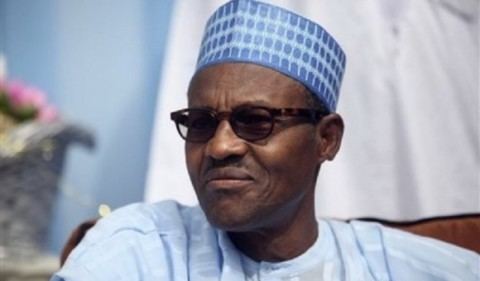 From  Ignatius  Okpara, Enugu
(AFRICAN EXAMINER) – Director General of Voice of Nigeria, VON, and chieftain  of All progressive congress APC, in Enugu state, Mr. Osita Okechukwu has reassured Ndigbo that they would be one of the major beneficiaries of President Muhammadu Buhari's 2nd term in office.
He gave the assurance over the weekend while entertaining questions bordering on Buhari's second term and issue of  restructuring of the federation from journalists at his hometown, Eke, Udi council Area of Enugu State.
He said: "Restructuring is not a one day event, but the golden opportunity of Buhari being the only northerner, going by the 1999 Constitution of the Federal Republic of Nigeria, and the zoning convention, with only four years that ends in 2023 is a matter of fact.
"Voting for any other northerner, means postponement of the golden opportunity which Mr President re-election offers Ndigbo."
"Restructuring is already in the cards of our great party, the APC. Definitely some items will be restructured before 2019 general elections, going by Mallam Nasir El Rufai's committee recommendations."
"Secondly, Ndigbo stand to benefit immensely from the Buhari's massive critical infrastructure – Roads, Rails, Agriculture and Power (RRAP) projects, first of its Kind in Nigeria.
"As one of the hard working and entrepreneurial people in Nigeria, we stand no doubt to gain from the RRAP – 5,000 kilometers of federal roads, 5,000 kilometers of standard gauge rail lines, agrarian revolution and additional 5,000 megawatts of electricity, with completion cycle of 3-5 years."
Asked how he is sure that Buhari will back an Igbo candidate to succeed him, Okechukwu retorted, "it is not only about Buhari's backing; albeit more about paradigm shift of voting pattern of Ndigbo, in 2019, which signposts realignment of political forces. Let's the truth be told, my people since 1999 had religiously been voting for PDP, without commensurate result, common sense dictates paradigm shift in our voting pattern."
"Buhari in 2003 and 2007 had Igbo sons as running mates – Rt. Hons. Chuba Okadigbo and Edwin Umezoke of blessed memory.
"Yet we failed to vote for him. To align with the mainstream, we should vote for him now. He subscribes to equity and justice and cannot jeopardise the chances of credible Igbo candidate who has the common sense to appeal to our brothers and sisters in other regions, especially the South West and South South."
Although President Buhari recently asked All Progressives Congress (APC) Governors to give him more time to decide whether to seek re-election, Okechukwu said it is imperative that President Muhammadu should seek for second tenure, so as to complete the ongoing critical infrastructure foundation that he initiated in the country.
"Don't forget that the over $30 billion soft loans driving the critical infrastructure – Eurobond, China-Eximbank, ADB, JICA, US Eximbank etc, were predicated on the integrity quotient of Mr President. Trust is the key to Creditors."
Citing the accelerated pace of work on federal roads across the federation, especially the 2nd Niger Bridge, Buhari's plan to lay gas pipeline which will connect commercial towns in the east and the Eastern Corridor Railway; as carrots in the kitty, he noted that in view of the above scenario, that it will be suicidal if the people of the South-East will vote for those who share money and miss the infrastructure revolution."
The VON DG, however, urged the people of the South-East to use their tongue to count their teeth and decide whether to support Buhari who will take them to the next level or go back to Egypt, where they suffered for 16 years under the Peoples Democratic Party (PDP), which not only neglected infrastructure in the South-East but never considered an Igbo man worthy to become president or vice president.
He advised  Ndigbo too to think strategically in 2019, stressing that  Ndigbo should vote for Buhari in "2019 and then, harvest Igbo presidency in 2023.
He  however , warned that if Ndigbo decides to vote for another candidate from the North in 2019, then, the dream of Nigeria president of Igbo extraction in 2023 would be prolonged.
Short URL: https://www.africanexaminer.com/?p=42937